Two Generations of Heavyweights: Leonid Zhabotinsky and Vasily Alexeev (both USSR)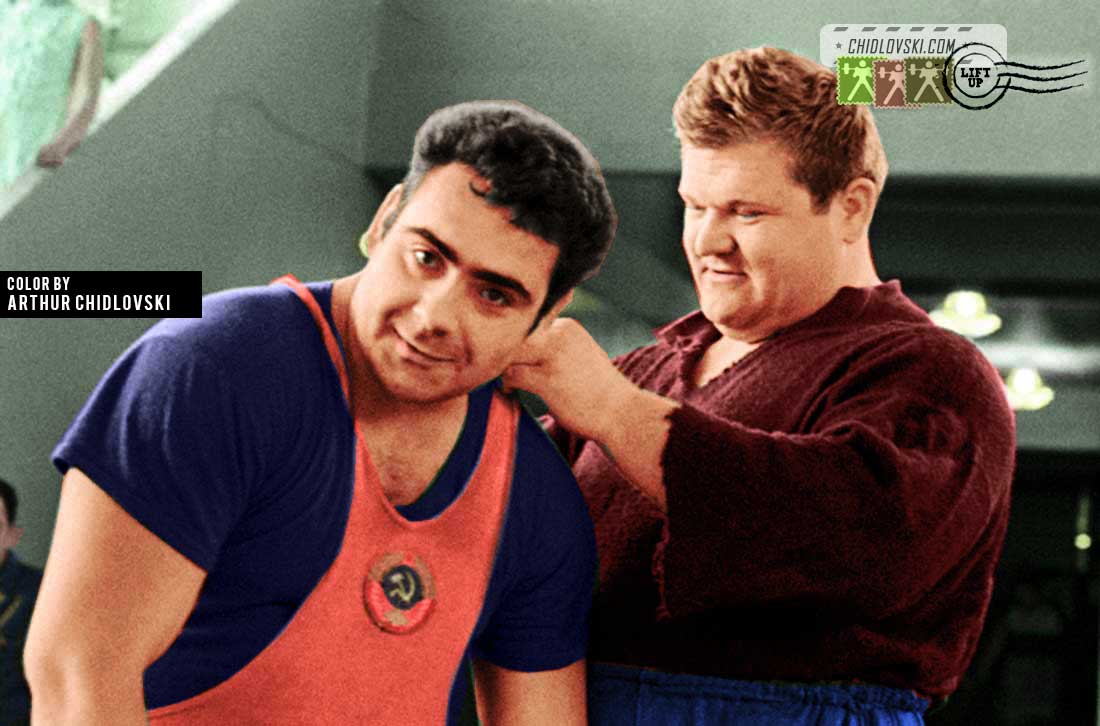 History in Color:
2x Olympic champions –  Vasily Alexeev (left) of Shakhty, Russia, USSR and Leonid Zhabotinsky of Zaporozhye, Ukraine, USSR.
Leonid Zhabotinsky (1938-2016) won the Summer Olympics in Tokyo (1964) and Mexico City (1968). He was the strongest man in the world in the 1960s. Zhabotinsky won 4 World, 2 European and 5 USSR titles and set 19 world records.
Vasily Alexeev (1942-2011) became a super heavyweight Olympic champion in Munich (1972) and Montreal (1976). He was the strongest man on the planet in the 1970s. He won 8 World, 8 European and 7 USSR Championships and set 80 world records.
Timeline transition of the strongest man title from Leonid Zhabotinsky to Vasily Alexeev was rather smooth and without hard feelings in the interviews and stories. It definitely couldn't be compared to the similar transition between Yury Vlasov and Leonid Zhabotinsky in the mid 1960s.