Team USSR Weightlifting in 1954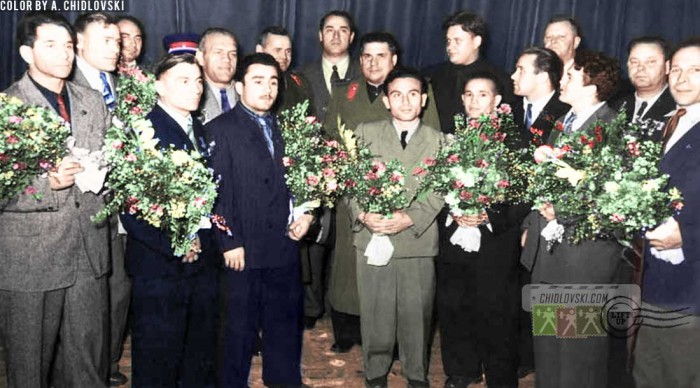 History in Color:
Team USSR Weightlifting at the 1954 World Championships in Vienna (left to right):
Israel Mekhanik, Trofim Lomakin, Arkady Borobyev, Ivan Udodov, x, Rafael Chimishkyan, x, Yakov Kutsenko, x, Bakir Farkhutdinov (?), Alexey Medvedev, Haim Kanukashvili (?), Fedor Bogdanovsky,  x, Dmitry Ivanov, x, Nikolay Shatov.