Help Wanted: Action Photos of Elite Lifters Needed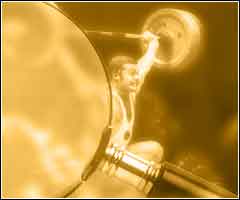 Currently, there are over 2,000 elite lifters listed in the site database. Each athlete's profile features a variety of data inluding his medal and records count, performance at the Olympics and top international tournaments of the 20th Century, close-ups and action photos.
The listing below shows the athletes whose action photos are not available in the Lift Up database. Your help on locating or sharing these photos will be greatly appreciated. Please forward the missing pictures to Lift Up.
To view the detailed career highlights of the listed athletes, please follow the link associated with the athlete's name. You can also sort missing athletes' photos by their name or by the country they represented in the tournaments by clicking on the column names below.
Lifters: Action Photos Wanted
:: 4/24/2017, Latest Updates: Action Pictures of 155 Lifters Wanted. Thank you for your support!

| | Athlete | Country | |
| --- | --- | --- | --- |
| | AFERIN, Gavriil | Soviet Union | |
| | ARAFA, Anvar | Egypt | |
| | BAUMANN, Heinrich | Germany | |
| | BEYER, Ernst | Germany | |
| | BIRK, Georg | Germany | |
| | BLASER, Ulrich | Switzerland | |
| | BOFINGER, Kurt | Germany | |
| | BOHNEL, August | Austria | |
| | BURI, Fritz | Germany | |
| | CHAO, Chin Hue | China | |
| | CHEN, Fa Juan | China | |
| | CHEN, Man Je | China | |
| | CHERIN, Alexander | Soviet Union | |
| | CHERVYAKOV, Stanislav | Soviet Union | |
| | CHIKISHEV, Valentin | Soviet Union | |
| | CONCA, Giuseppe | Italy | |
| | DANDAN, Arturo | Philippines | |
| | ERNESAKS, Gustav | Estonia | |
| | FERDOWS, Hassan | Iran | |
| | FOOK SENG, Ow | Singapore | |
| | FREIBERGER, Karl | Austria | |
| | FRIEDRICH, Peter | Germany | |
| | FUCHS, Hubert | Germany | |
| | GAVRILOV, Anatoly | Soviet Union | |
| | GEISA, Mohamed Ahmed | Egypt | |
| | GEORGI, Hans | Germany | |
| | GEORGIEVSKY, Vladimir | Soviet Union | |
| | GERSTACKER, Georg | Germany | |
| | GONZALEZ RAMOS, Javier | Cuba | |
| | HABERL, Sebastian | Austria | |
| | HAGIO, Kasamazu | Japan | |
| | HEIDENREICH, Anton | Germany | |
| | HEILES, Simon | France | |
| | HESSLER, Alfred | Germany | |
| | HSIAO, Ming Siang | China | |
| | HUAN, Chan Ju | China | |
| | HUANG, Xiliang | China | |
| | HUSSEIN, Ahmad | Egypt | |
| | ISAKOV, Vasily | Soviet Union | |
| | JANISCH, Franz | Austria | |
| | JON, Chol-Ho | North Korea | |
| | JUNG, Fritz | Germany | |
| | KADISCH, Viktor | Austria | |
| | KAHL, Robert | Germany | |
| | KALASHNIKOV, Igor | Soviet Union | |
| | KANEMURA, Yosho | Japan | |
| | KHOTIMSKY, Yefim | Soviet Union | |
| | KIELMANN, Erich | Germany | |
| | KO, Kwang-Ku | South Korea | |
| | KOHLER, Hermann | Germany | |
| | KOHLER, Wilhelm | Germany | |
| | KONKIN, Alexander | Soviet Union | |
| | KRASHENINNIKOV, Mikhail | Soviet Union | |
| | KRIEGER, Fritz | Germany | |
| | KUCERA, Werner | Germany | |
| | KURZ, Jean | Germany | |
| | LANG, Fritz | Germany | |
| | LANG, Heinrich | Germany | |
| | LEE, Jang-Woo | South Korea | |
| | LEPPELT, Josef | Austria | |
| | LI, Hon-Tschen | North Korea | |
| | LI, Jae-Son | North Korea | |
| | LIEN, Tien Wu | China | |
| | LINDROOS, Mauno | Finland | |
| | LIST, Philipp | Germany | |
| | LOCH, Andreas | Germany | |
| | LUKACZIK, Karl | Germany | |
| | LUKOVENKO, Alexander | Soviet Union | |
| | MA, Josef | Germany | |
| | MANG, Walter | Germany | |
| | MEIER, Willi | Germany | |
| | MELIKOV, Assif | Azerbaijan | |
| | MININ, Sergey | Soviet Union | |
| | MIRONENKO, Nikolay | Soviet Union | |
| | MOKROV, Stanislav | Soviet Union | |
| | MONTOYA, Ernesto | Cuba | |
| | MUHLBERGER, Eugen | Germany | |
| | NAUMOV, Dmitry | Soviet Union | |
| | NIKULIN, Alexander | Soviet Union | |
| | PALUSKIEVICZ, Josef | Germany | |
| | PANAYOTOV, Radostin | Bulgaria | |
| | PATERKA, Czeslaw | Poland | |
| | PAUL, Willi | Germany | |
| | PENG, Sang | China | |
| | PETROV, Bogomil | Bulgaria | |
| | POLONSKI, Valentin | Soviet Union | |
| | PUUSAAG, Alfred | Estonia | |
| | QUATTELBAUM, Ernst | Germany | |
| | QUINTANA, Vincente | Cuba | |
| | RAISSI, Sayed Rasoul | Iran | |
| | REIN, Adolf | Germany | |
| | REINFRANK, Willi | Germany | |
| | RENNER, Johann | Germany | |
| | RI, Hi-Bong | North Korea | |
| | RIEGE, Max | Germany | |
| | RIEGER, Adolf | Germany | |
| | ROLET, Andre | France | |
| | ROMASENKO, Sergey | Soviet Union | |
| | ROSINEK, Wilhelm | Austria | |
| | RYTHER, Eugene | Switzerland | |
| | SABO, Jakob | Hungary | |
| | SABRIEV, Turgy | Bulgaria | |
| | SAKAGAMI, Koji | Japan | |
| | SCHARRER, Alfred | Switzerland | |
| | SCHERZ, Franz | Austria | |
| | SCHLIWKA, Gunter | East Germany | |
| | SCHMIDT, Ludwig | Austria | |
| | SCHUSTER, Josef | Germany | |
| | SENYUKOV, Nikolay | Soviet Union | |
| | SHABAEV, Mikhail | Soviet Union | |
| | SHARY, Arkady | Soviet Union | |
| | SHISHOV, Victor | Soviet Union | |
| | SHOBINGER, Alois | Austria | |
| | SHRAMMEL, Georg | Austria | |
| | SHWAIGER, Franz | Germany | |
| | SHWINDT, Hermann | Germany | |
| | SOUNBOLI, Ali Safa | Iran | |
| | STAHL, Heinrich | Germany | |
| | STEFAN, Willi | Germany | |
| | STROBEL, Franz | Austria | |
| | SUKCHINDA, Choija | Thailand | |
| | TEN, Kuo Jin | China | |
| | TIHANE, Rudolf | Estonia | |
| | TIMOSHENKO, Vladimir | Soviet Union | |
| | TOOM, Johannes | Estonia | |
| | TREFFNY, Leopold | Austria | |
| | TROITSKY, Gennady | Soviet Union | |
| | VALLA, Johann | Austria | |
| | VELLAMO, Juhani | Finland | |
| | VERHEIJEN, Johannes | Netherlands | |
| | VERLEY, August | Germany | |
| | VESELOV, Ivan | Soviet Union | |
| | VIBERT, Pierre | France | |
| | VILKHOVSKY, Vladimir | Soviet Union | |
| | VOGT, Jakob | Germany | |
| | VON TRZEBIATOWSKI, Hans | Germany | |
| | WAHL, Paul | Germany | |
| | WALTER, Max | Germany | |
| | WANG, Guohua | China | |
| | WEISSE, Peter | Germany | |
| | WILLIQUET, Louis | Belgium | |
| | WINTER, Ludwig | Germany | |
| | WOBITO, Alfred | Germany | |
| | WOLCZANIECKI, Sergiusz | Poland | |
| | YAN, Bin | China | |
| | YANEV, Petar | Bulgaria | |
| | YASHENOK, Nikolay | Soviet Union | |
| | YEH, Hao Po | China | |
| | YORDANOV, Yordan | Bulgaria | |
| | YUSSEF, Khalil | Egypt | |
| | ZAUSAEV, Valentin | Soviet Union | |
| | ZHANG, Yong | China | |
| | ZHAO, Xinming | China | |
| | ZIMMERMANN, Josef | Germany | |
| | ZUBA, Franz | Austria | |
Back to Lift Up