David Rigert: Signature Appearance Preparing For a Big Lift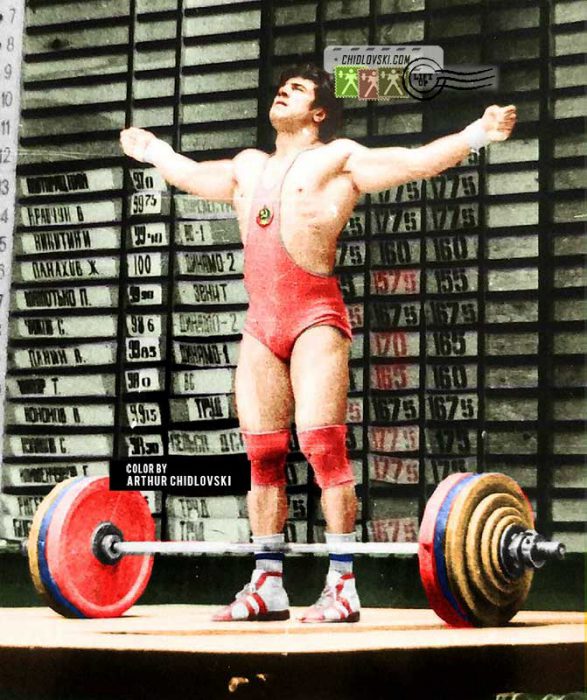 History in Color:
December 15, 1979, Frunze, Kyrgyzstan, USSR – 32-year old David Rigert of the Trud Team (Taganrog, Russia) prepares for an attempt to snatch a world record (182.5kg) in the 100kg class at the 1979 USSR Cup in Frunze.
In Frunze, Rigert snatched 177.5kg and missed a world record (182.5kg) twice.  Both Rigert and Igor Nikitin finished with the same result in total – 397.5kg (177.5+220). Rigert had a lighter bodyweight and won all top medals in the 100kg class of the tournament. He won the 1979 USSR Cup and gold medals of the national championship in snatch (177.5kg) and clean-and-jerk (220kg).
This was the last set of of gold medals won by David at the top national competitions.