1972-2022: What Did the Tzar Promise Bobby Orr in Kremlin in September 1972?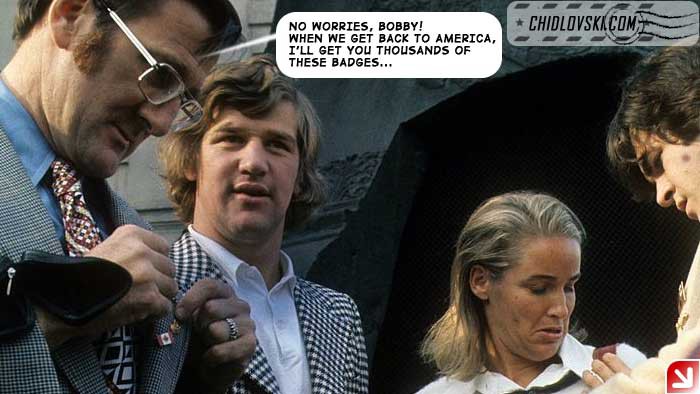 When I look back on the highs and lows of the Team Canada experience, I think the low for me was when the man who was supposed to be our leader was picked up by the Russian KGB at the rink side in Moscow – and they let him go! They should have kept him somewhere and thrown the key away.
Stan Mikita, Team Canada 1972
As for the photo, nicknamed the Tzar for his influence in the NHL of the time, Alan Eagleson usually didn't keep all his promises.
I am not sure about the souvenirs, but Bobby Orr's retirement money are still to be found.