Canada Geese: Born in Florida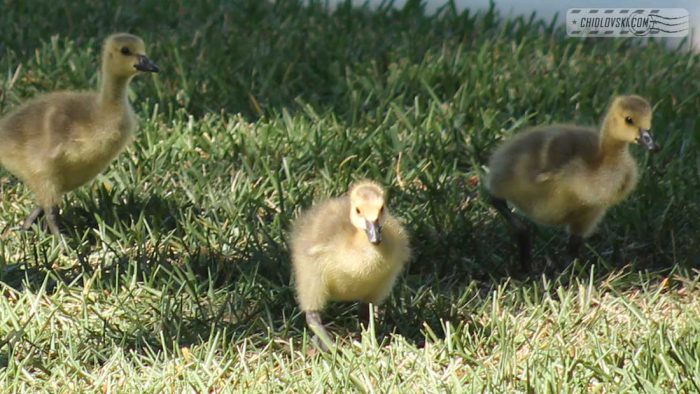 Our local couple of Canada geese just had their little babies and now proudly walk with them in the neighborhood.
It's their third season in our area and people are slowly getting used to the couple's aggressive behavior towards anybody who approaches their family.
In fact, people are watching them now with a smile, making photos of the geese and giving cute names to the little goslings.
It's all a great happy bird's "Forsyte Saga" that everybody likes to watch.
We just have to remember that Edmonton lost to Colorado in the second game of the Stanley Cup Conference Finals tonight and the Canada geese might be a bit upset tomorrow morning. Better to keep a distance from them for a while.