Kyiv Strong: Valery Kuznichenko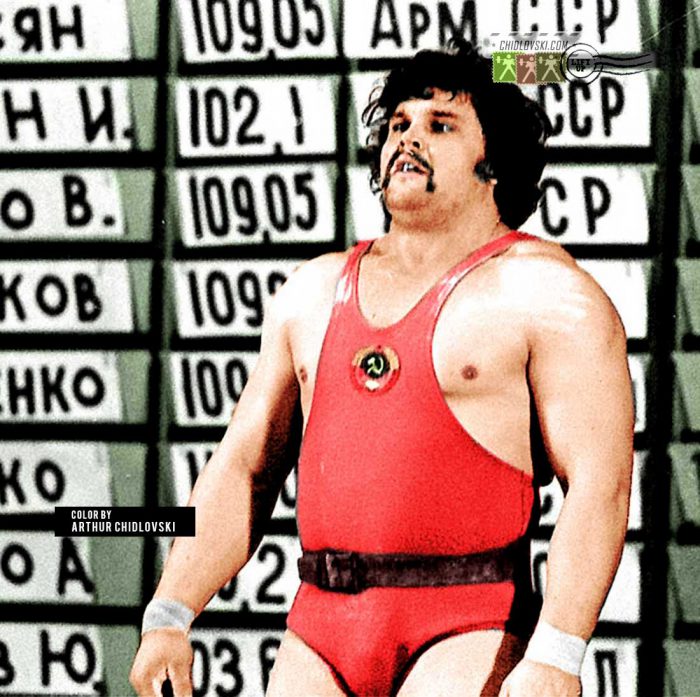 History in Color:
December 1978, Fergana, Uzbekistan, USSR – 25-year old heavyweight Valery Kuznichenko of Brovary (Kiev's region), Ukraine is getting ready for his lift in the 110kg class at the 1978 USSR Cup in Fergana.
Valery Kuznichenko (b. 1953) was one of the promising Soviet heavyweight athletes of the late 1970s – early 1980s. He was trained by Yakov Krinitsky, the lead Ukrainian coach of the time. Valery Kuznichenko competed for the Avangard club in Brovary of Kiev's region and won 2 USSR Championships (1977, 1978) and received a bronze medal at the 1981 USSR Cup. He also won 2 Ukrainian titles (1979, 1981).
On December 24, 1981, Kuznichenko clean-and-jerked a world record 240.5kg at the 1981 USSR Cup in Donetsk and became a world record holder. Overall in his career, Valery set 1 world record and 4 records of Ukraine.
---
"Kyiv Strong" features historical portraits of legendary weightlifting champions from Kyiv, Ukraine.
Kyiv Strong is a mini-series within my History in Color series about old-time Olympic weightlifting in color. Of course, strength is not always about muscles and kilos being lifted in the trainings halls and competitions. Today, we are all watching TV reports about people of Kyiv fighting for their city in the war. Most of them are not athletes at all but they are strong with their spirit and determination to defend their land and the place they live in. It's not about sets and reps. It's dedicated people of Kiev, to their courage and unbreakable strength of character.