Erkin Karimov (Uzbekistan, USSR): Happy 80th Birthday!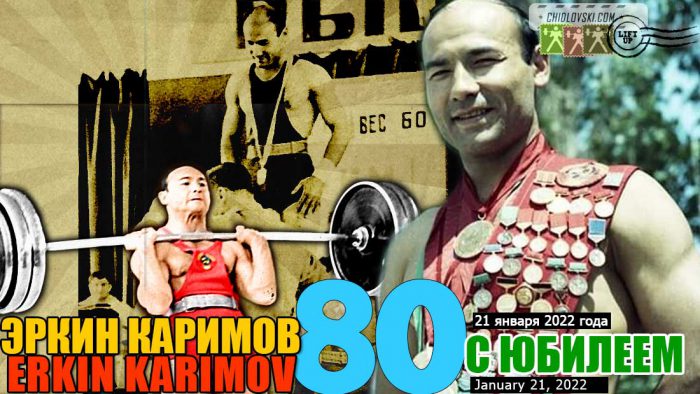 January 21, 2022 – One of the best Soviet featherweights of the 1960s – early 1970s, world record holder, 2x USSR champion, USSR Cup winner, Erkin Karimov of Uzbekistan turns 80.
Erkin Karimov (b. 1942) was one of the athletes that belonged to the so called "unsung heroes" of Olympic weightlifting in the USSR. He was one of the best weightlifters in the USSR in the 60kg class in the late 1960s – early 1970s but had no significant exposure to the international tournaments.
Karimov competed for the Burevestnik of Tashkent, Uzbekistan and won medals at 5 Soviet nationals. It included winning two gold medals (1967, 1968), one silver (1974) and two bronze (1971, 1973) medals at the USSR Championships.  Karimov also won gold at the 1967 USSR Spartakiade and the 1971 USSR Cup.
Happy Birthday, Champ!