60 Years Ago: Weightlifting Legends Zhabotinsky and Stogov in Training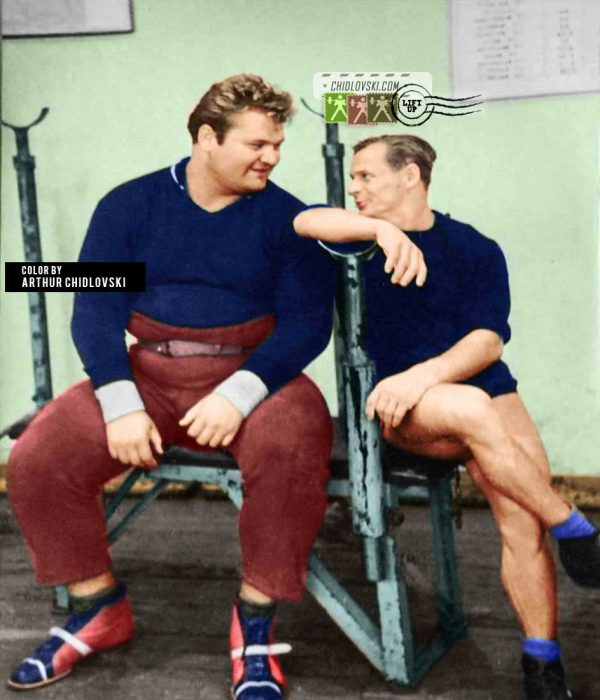 History in Color:
USSR Training Hall, 1962 – Legends of the Soviet and World Olympic weightlifting, a 24-year old super heavyweight Leonid Zhabotinsky and a 32-year old bantamweight Vladimir Stogov are having a friendly conversation in the Soviet training camp in 1962.
At the time when this photo was made, Vladimir Stogov was an Olympic vice champion (1956), 5x world champion, 6x European champion and 4x national champion. He was one of the best bantamweights in the world and, at 32, it happened to be his last year of competing.
On the other hand, Zhabotinsky was a less known name in weightlifting. At 24, he was a promising candidate to the national team and had no exposure to the Worlds and Europeans yet. He won the 1962 Prize of Moscow Internatinal and just reached the 500kg total mark at the 1961 USSR Championships.
Just a snapshot on a History in Color @LiftUp timeline with two weightlifting legends in 1962.