Viktor Mazin (1954-2022)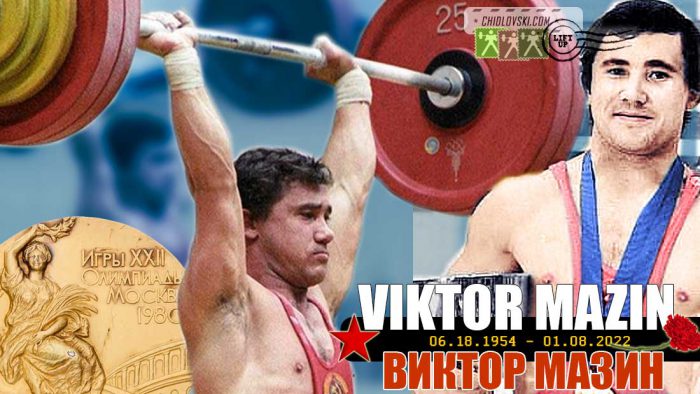 Minusinsk, Russia – Legendary Soviet Olympic weightlifter, Olympic champion, Viktor Mazin died at the age of 67.
Viktor Mazin won the 1980 Summer Olympics in the featherweight class and, at 26, earned the highest award to earn in the the sport of Olympic weightlifting. He became an Olympic champion.
Born in Chita region in Russia, Mazin became an elite athlete competing for Shakhtinsk, Kazakhstan. In addition to Olympic gold medal, Viktor won a gold medal at the World Championships (1980), gold (1980) and two silver (1979, 1981) medals at the USSR Championships, two USSR Cups (1978, 1982) and two national gold medal in snatch (1978, 1982) . In his career in sports, Viktor Mazin set 5 world records.
Our deepest condolences are going to the family and friends of Viktor Mazin.
RIP, Champion Viktor Mazin.