Going for the World Records in Press in 1968, Part 1: Bo Johansson (Sweden)
With 3 months left to the Olympic tournament in Mexico City, three outstanding pressers managed to set world records in the mid heavyweight (90kg class) .
Part 1. June 3, 1968, Rattvik, Sweden – WR Press (172.5kg) by Bo Johansson (Sweden)
---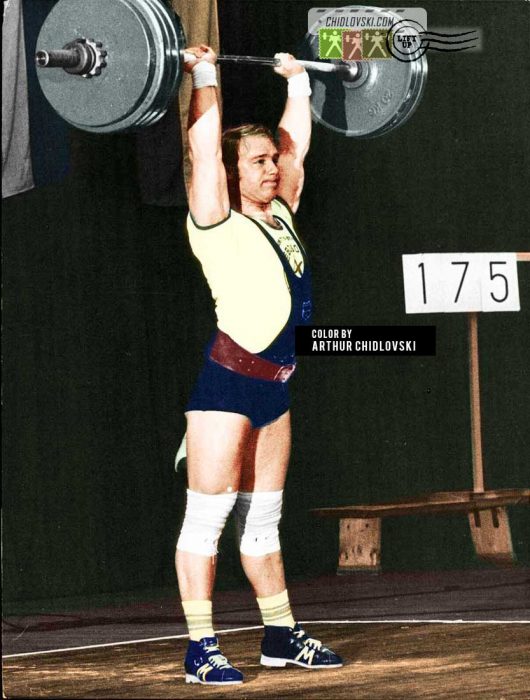 History in Color:
August 28, 1968, Helsinki, Finland – 23-year-old middle heavyweight Bo Johansson of Sweden presses 175kg in the 90kg weight class at the tournament in Finland.
Two months earlier, Bo Johansson set his first world record ever when he pressed 172.5kg in Rattvik. This time, he pressed more, but wasn't a WR because a month earlier, Karl Pumpurins set a 175kg as a press record in the 90kg weight class…
---
Bo Johansson (b. 1945) was one of the best Swedish weightlifters of the 20th century.
He competed for his country at the 1968 Summer Olympics in Mexico City and finished 4th with a 492.5kg (165+145+182.5) total.
At the World Championships, Johansson won a silver (1969) and a bronze (1971) medals. He also won 3 silver  and one bronze European medals.
Bo Johansson set 5 world records and proudly represented Sweden in the Club 500 with the 542.5kg total reached in the 90kg class in November 1971.