Clyde Emrich (1931-2021)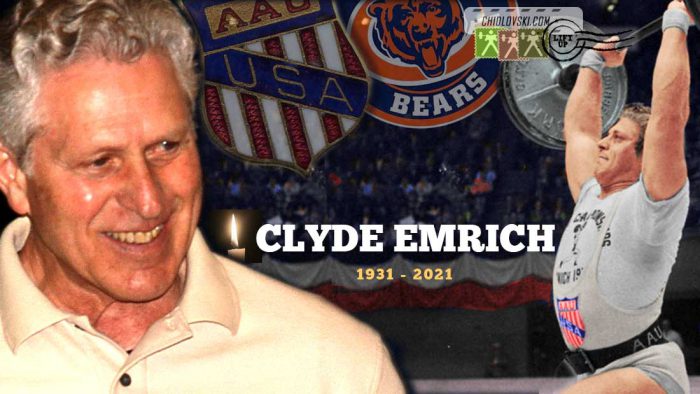 Chicago, IL, USA – Legendary American Olympic weightlifter and football strength coach, Clyde Emrich dies at the age of 90.
Clyde Emrich was a member of unforgettable U.S. Qlympic weightlifting team that was the best in the world in the first decades after the end of the World Wat II. As an athlete, Emrich was an Olympian and represented the United States in the light heavyweight class at the 1952 Summer Olympics in Helsinki. He won a gold medal at the 1959 Pan American Games in Chicago and a silver (1955) and bronze (1954) medals at the World Championships.
After the end of his 21-year long career in Olympic weightlifting, Clyde Emrich became the first strength and conditioning coach in the NFL in 1971 and worked for the Chicago Bears football team. He was the Bears' longest-tenured employee, at 50 years and worked for two decades as a strength coach and then with team administration.
It's a big loss for the fans of the Iron Game and football.
Our deepest condolences are going to the family and friends of Clyde Emrich.
RIP, Champion Clyde Emrich!