Club 500: Alexey Medvedev (USSR, Russia)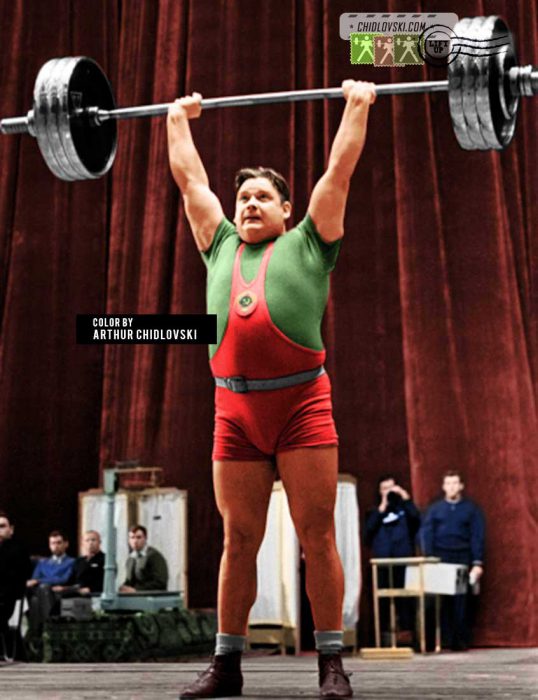 History in Color:
March 8, 1958, Moscow, Russia, USSR – 30-year old heavyweight Alexey Medvedev of Moscow, Russia wins the 1st place with a 482.5kg total in the 90+kg weight class at the 1958 Prize of Moscow International tournament.
Alexey Medvedev (1927-2003) was the first lifter in the Soviet Union and in Europe to join the prestigious Club 500 for those who managed to reach 500kg in a 3-lift total (press, snatch and clean-and-jerk). It happened at the 1957 World Championships in Teheran when Medvedev won a World title with a 500kg (165+147.5+187.5) total and became the 3rd athlete in Club 500.
Medvedev's career personal best total was 507.5kg (170+147.5+190) at the 1958 USSR vs. USA weightlifting match in Chicago, IL.