17-year Old Antonio Krastev (Bulgaria) Sets a New Junior World Record in Debrecen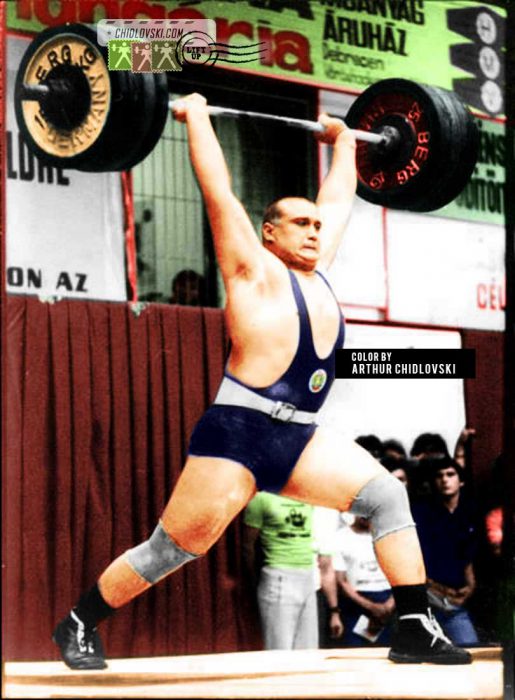 History in Color:
June 3, 1979, Debrecen, Hungary – 17-year old super heavyweight Antonio Krastev of Haskovo, Bulgaria sets a new junior world record in clean-and-jerk (212.5kg) in the 110+kg weight class at the 1979 Junior World Championships in Debrecen.
Krastev won a silver medal at the tournament. A few minutes after the historic moment shown on the cover photo, Francisco Mendez, junior super heavyweight of Cuba, broke the record with a 220kg lift and became a junior world champion at the 1979 Junior World Championships.
Antonio Krastev (1961-2020) of Haskovo, Bulgaria was one of the greatest Bulgarian weightlifters and a milestone athlete in the history of Olympic weightlifting. Krastev competed in the super heavyweight class and won two World titles (1985, 1986) and two European titles (1986, 1987). His outstanding official world record in the snatch lift (216kg) stayed for 30 years – from 1987 to 2017.
He died in a car crash in Minnesota, USA in July 2020.