Rumen Teodosiev (Bulgaria) in Moscow (1983)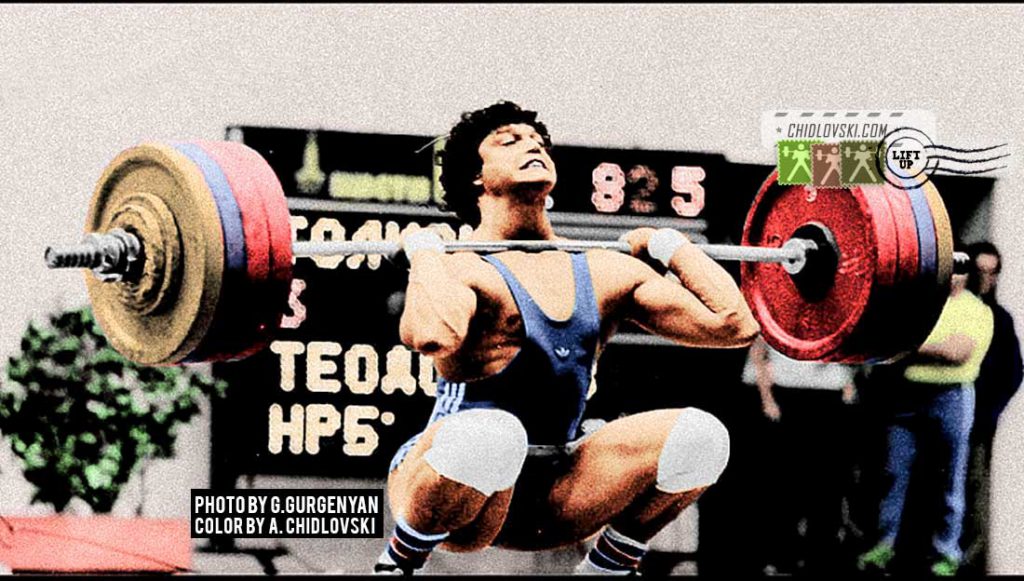 August 28, 1983, Moscow, Russia – 21-year old light heavyweight Rumen Teodosiev of Burgas, Bulgaria competes in the 82.5kg class at the 1983 USSR Spatakiade and USSR Championships in Moscow, Russia.
Rumen Teodosiev (b. 1962) was one of the most talented athletes of his generation in Bulgaria. He competed in the light and middle heavyweight classes in the prime of his career.
At the European Championships, Teodosiev won 2 silver (1985, 1987) and 2 bronze medals (1986, 1988). He also won the 1983 World Cup in Bulgaria and took the 2nd place at the 1983 USSR Championships (shown on the cover photo) where he totaled the best result of 380kg but lost to Anatoly Khrapaty because he was slightly heavier on his body weight.
In the internal competitions, Teodosiev is a 4x champion of Bulgaria (1986, 1990, 1993, 1994).
Personal best of Rumen Teodosiev were very impressive totals:
82.5kg:
380kg (167.5+212.5, 2/27/1982, Varna) and
90kg:
410kg (180+230, 5/7/1987, Reims)