Rudolf Plukfelder: Gold Medal and World Record in Moscow (1959)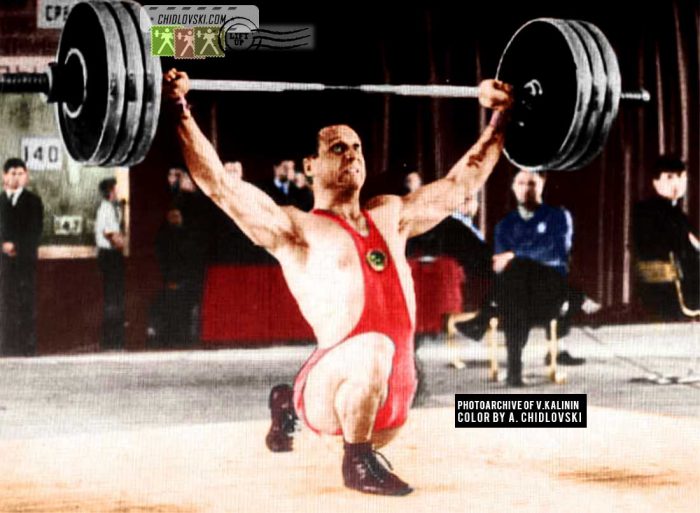 September 6, 2020 – Legendary coach and athlete, Olympic champion and coach of many Olympic champions, Rudolf Plukfelder celebrates his 92nd birthday. Happy Birthday to the Champion!
History in Color:
August 13, 1959, Moscow, Russia, USSR –Light heavyweight Rudolf Plukfelder competes for the Trud team of Kiselevsk, Russia in the 82.5kg class at the 1959 USSR Spartakiade and USSR Championships in Moscow. Plukfelder won a gold medal with a 445kg total (135+135+175) and set a world record in clean-and-jerk (176.5kg).