Norbert Schemansky: At the Breaking Point in Helsinki (1952)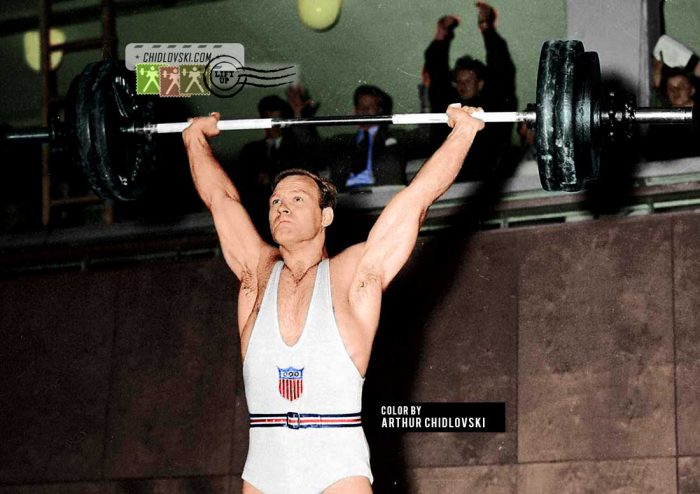 History in Color :
July 27, 1952, Helsinki, Finland – 28-year old Norbert Schemansky of Detroit, Michigan, USA competes in the snatch on his way to the Olympic gold in the 90kg weight class at the 1952 Summer Olympics at the Messuhalli (Exhibition Hall) in Helsinki.
It was the breaking point of the battle for the Olympic gold between Norb Schemansky (USA) and Grigory Novak (USSR). After the press lift Novak was ahead by 12.5kg. In his third attempt in the snatch program, Schemansky scored a world record (140kg) and won the snatch by 15kg.
It was the first time of the night, when he took the lead in the contest.
In the end, Norbert Schemansky won his Olympic gold medal with an outstanding 445kg total (127.5 + 140+ 177.5). Schemansky set 3 world records that night (140kg in snatch, 177.5kg in cj and 445kg in total) and outlifted his main opponent Grigory Novak (USSR) by 35kg!