Rigoulot (1924)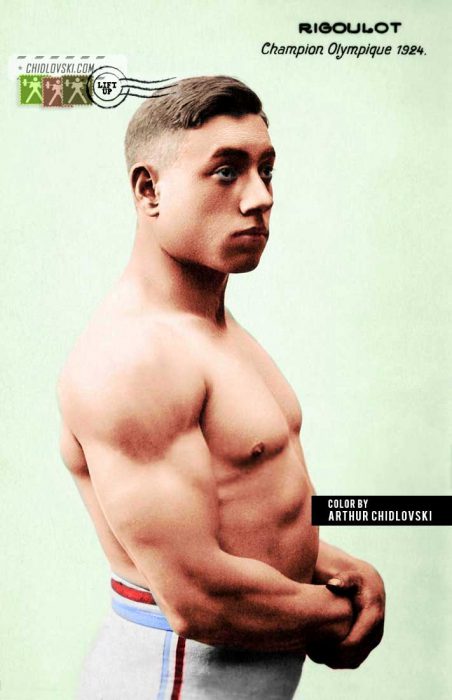 The History in Color cover shows our version of the famous vintage postcard with a black-and-white portrait of Charles Rigoulot when he won the gold medal in the 82.5kg class at the 1924 Summer Olympics in Paris.
Charles Rigoulot (1903-1962) was perhaps one of the first Olympic weightlifters whose fame went far beyond his titles and results purely in weightlifting competitions. He was an Olympic champion in weightlifting, professional wrestler, racing car driver, strongman, circus performer, actor and, in many ways, a true symbol of France for his achievements in sports and his legendary heroics in World War II.
By all means, Rigoulot was a French celebrity known as the "strongest man in the world" and, perhaps, the most popular weightlifter in the world before the beginning of the World War II.