Athletes and Coaches: Viktor Perepelkin and Boris Severov (Estonia, USSR)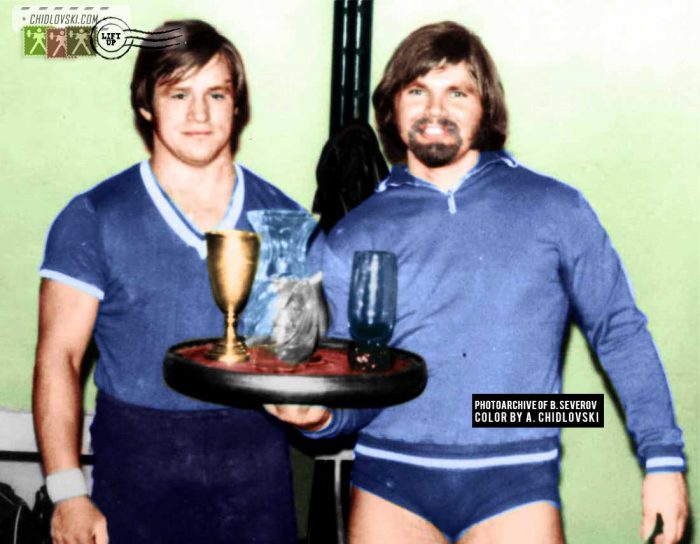 March 20, 2020 – Special note:
Happy Birhday to Boris Severov (Finland/Estonia, USSR)!
History in Color:
Fall 1973, Tallinn, Estonia –Young champion of Estonia, Viktor Perepelkin and his coach Boris Severov (both of the Dynamo Tallinn club) celebrating their competition trophies presented on a good old "Russian shtanga" plate.
Viktor Perepelkin competed in the 90kg and 100kg weight classes. He set 35 records of Estonia and won 7 Estonian titles – the mid heavyweight (1973-1977) and sub heavyweight (1980-1981) classes.
His pesonal best in total were 360kg (160+200) in 90kg (1976) and 365 (157.5+207.5) in 100kg (1978).