Mohammad Ami Tehrani (Iran), 1935-2020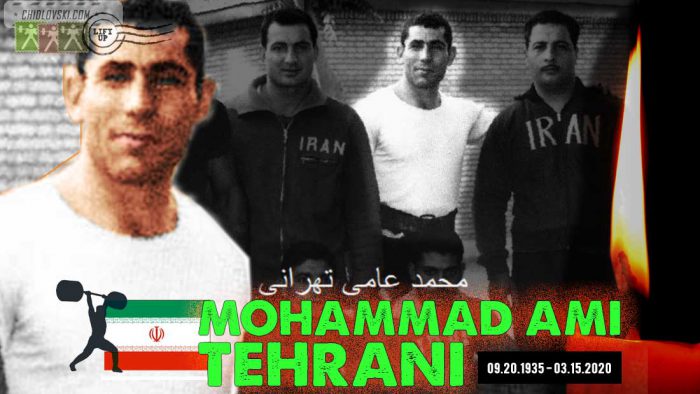 Sad new from Tehran, Iran – Olympic weightlifter Mohammad Ami Tehrani died on Sunday, March 15, 2020. He was 84.
Mohammad Ami Tehrani was one of the best Iranian weightlifters in the 1960s. He represented his country at the 1960 Summer Olympics in Rome and won the 6th place in the 75kg weight class. He won a bronze medal at the 1962 World Championships in Budapest, gold medal at the 1965 Asian Championships in Tehran and bronze medal at the 1966 Asian Games in Bangkok.
Our condolences to the family and friends of Mohammad Ami Tehrani.
RIP, Champion!