Grigory Novak (USSR): Born to Press Heavy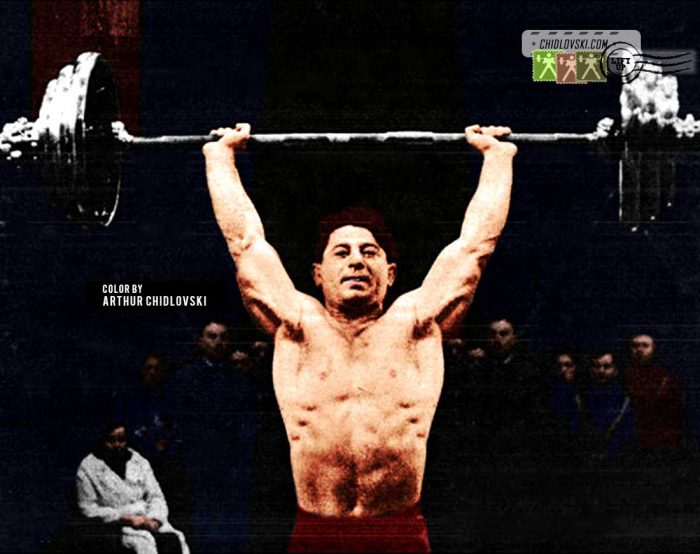 History in Color:
One of the most impressive Olympic pressers in the history of weightlifting, Grigory Novak performs an Olympic press at one of many exhibition events in the USSR in the 1940s.
Grigory Novak (1919-1980) was a national hero in the post WWII . He was the first Soviet World champion ever. Not just in weightlifting – in all sports.
Novak had a phenomenal press lift. It was a no nonsense pressing – strict and powerful. Historians still write papers about his press lifting.
Grigory Novak was the king of press. He was a usual crowd gatherer in the public exhibition events in his times. Thousands of spectators watched him almost effortlessly breaking world records at these events. Many of these records never became official because they didn't meet specific requirements by the international federation that the Soviets joined only in 1946. Still in his career, Novak managed to set 23 World records and 86 national records. Most of them were set in the press lift.