Unsung Heroes: Valentin Kuzmin (USSR, Russia)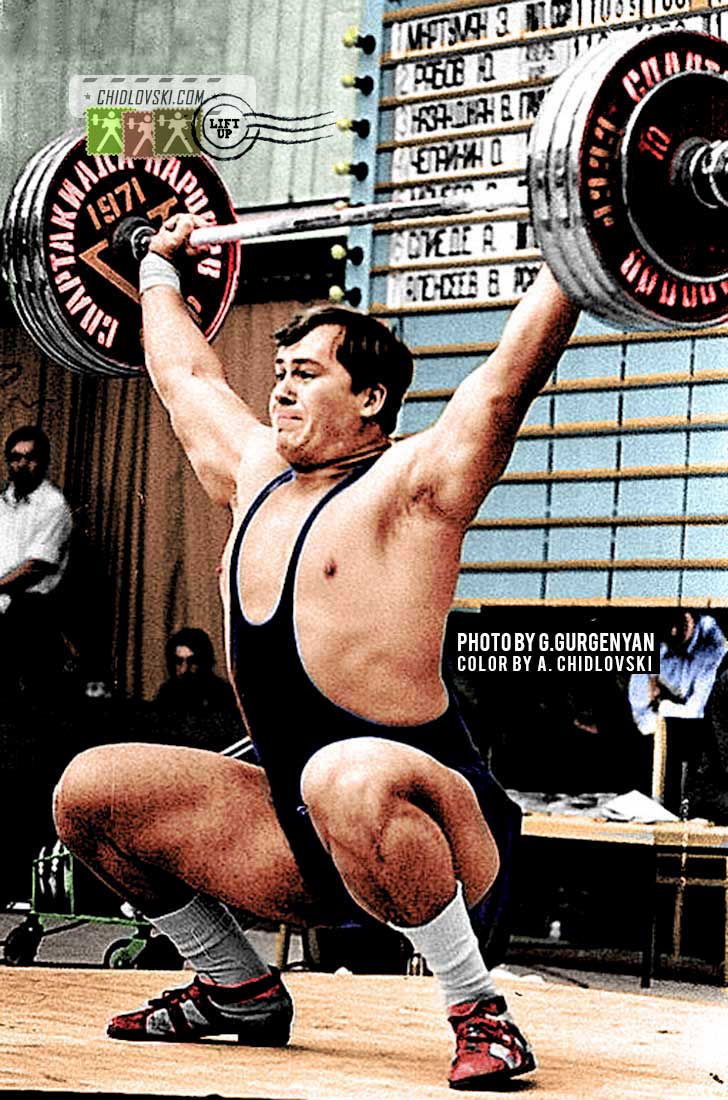 July 24, 1971, Moscow, Russia – 22-year old super heavyweight Valentin Kuzmin of Volgograd, Russia competes in the snatch program in the 110kg weight class at the 1971 USSR Championships and Spartakiade at the CSKA Weightlifting Arena in Moscow.
At the 1971 Spartakiade in Moscow, Valentin Kuzmin (born in 1948) was a very impressive young prospect that earned the 4th place in a powerful lineup of Soviet super heavyweights. By the end of the night, Kuzmin his total was 547.5kg (180+157.5+210).
Being 192-cm tall, with a bodyweight of 135kg, Valentin looked very promising. In fact, in 1972, Kuzmin was listed as No. 15 in the world on the final Club 500 listing for the 3-lift total with 580kg (205+160+215).
With elimination of the press in 1972, Kuzmin continued to be in the top USSR superheavyweights in the 1970s. His official personal best in a 2-lift total was 422.5kg (182.5+240, May 16, 1976, Karaganda, bodyweight 151.5kg).
In his career, Kuzmin won 2 silver (1975, 1976) and 1 bronze (1978) medals at the USSR championships. He also was a vice champion at the USSR cup (1973) and won a gold medal in the press in 1971.
Nowadays, Valentin Kuzmin teaches in the sports department of the Moscow State University.