Remembering Legendary Khristo Plachkov (Bulgaria, 1953-2009)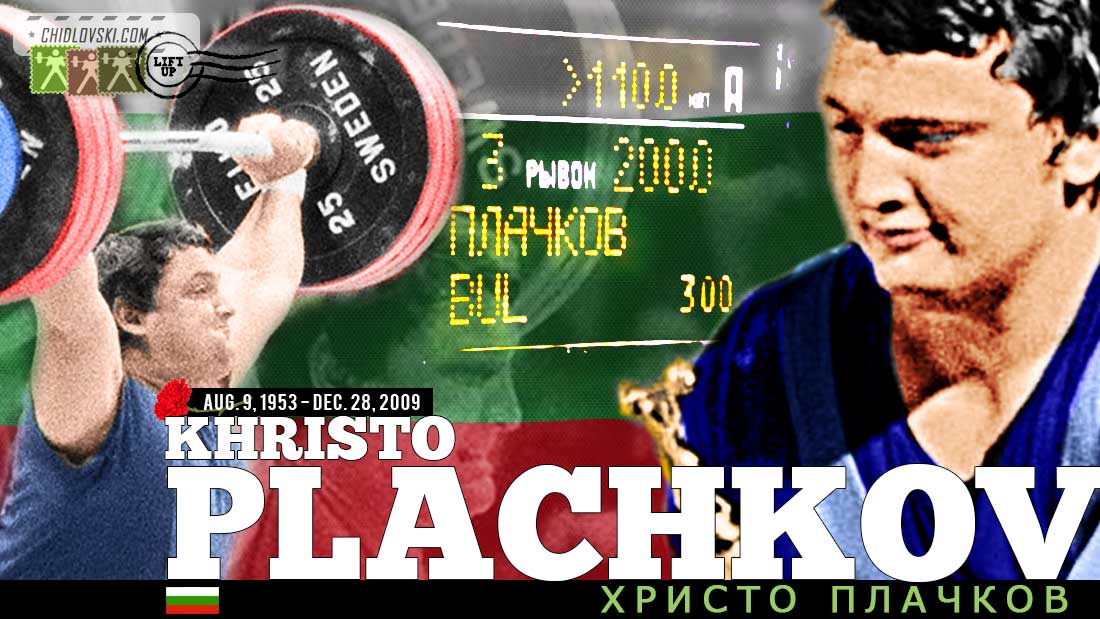 The day of December 28, 2019 marks the 10th Anniversary of the death of legendary super heavyweight lifter Khristo Plachkov (1953-2009) of Bulgaria.
He was truly a legend in the history of Olympic weightlifting. Plachkov was a highly regarded athlete in the lineups of top heavyweight contenders of national and international tournaments in the 1970s. In addition to winning 3 national titles (1975, 1977, 1978), he won a bronze medal at the World Championships (1975) and a silver (1976) and bronze (1975) European medals.
Khristo Plachkov was a milestone athlete as the  first athlete in the world who snatch3d 200 kg. It happened on May 25, 1976 in Sofia. Khristo was only 23 and it was remarkable! That night in Sofia, Khristo Plachkov set two world records – 200kg in snatch and 442.5kg (200+242.5) in total. It was 7.5kg above the world record of Vasily Alexeev, the "strongest man on the planet" at the time.
Overall, Khristo Plachkov set 8 world records his career – 6 in the snatch lift and 2 in total.
The gallery below features photos with Plachkov from the History in Color series. It is our tribute to the Legend.