Vaclav Syrowy (Czechoslovakia)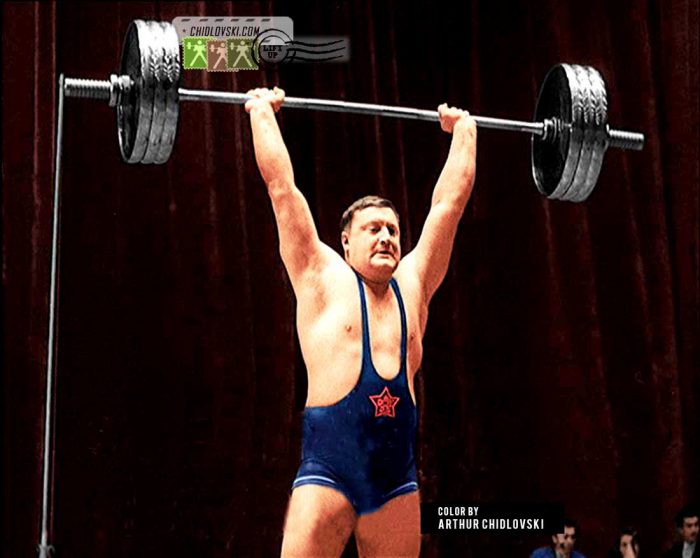 June 11, 2019 – Happy Birthday to outstanding Czech heavyweight Vaclav Syrowy (1934-2010)! Vaclav would have been 85 today.
March 9, 1958, Moscow, Russia – Heavyweight Vaclav Syrovy of Team Czechoslovakia competes in the 90+kg weight class at the 1958 Prize of Moscow international tournament in the Soviet Union. He won the 3rd place at this competition in Moscow.
Vaclav Syrowy (1934-2010) was a lead Czechoslovakian heavyweight and one of the top heavtweight contenders on the international arena in the late 1950s – early 1960s.
Syrowy was selected to compete for Czechoslovakia at the 1960 Summer Olympics and won the 8th place with a total of 435kg (145+125+172.5) in the 90+kg class. He was a 2x bronze medalist at the European Championships. On the national level, Vaclav was a 5x champion of Czechoslovakia (1957-1960, 1962). Due to knee injury, Syrowy retired from Olympic weightlifting at 29 in 1963.
His post-weightlifting life was amazing. Former 145kg giant, he turned into a solid amateur marathon runner and then became a well-known artist creating very impressive and unique installation and woodworking exhibits.