Rolf Milser (Germany): Moscow, 1983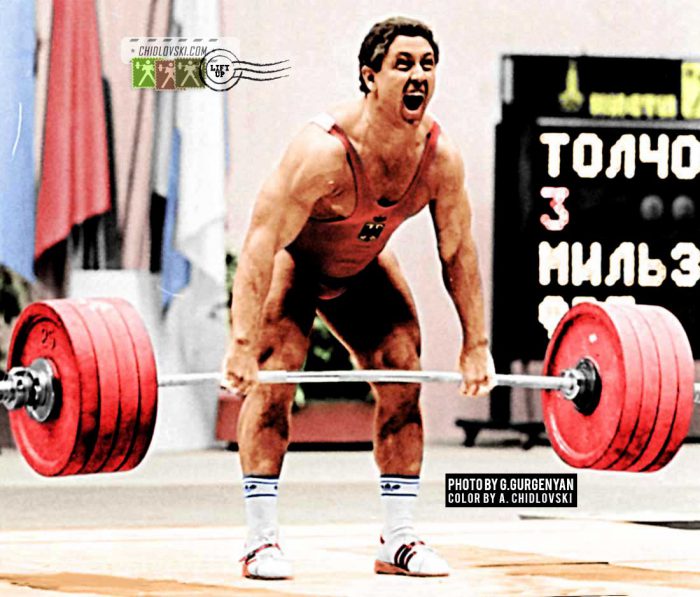 October 29, 1983, Moscow, Russia – 32-year old Rolf Milser of West Germany wins a silver medal in the 100kg weight class at the 1983 World Championships in Moscow.
At the 1983 World Championships, Milser finished on the 6th place with a 390kg (170+220) total.
Olympic champion Rolf Milser (b. 1951) was the most successful and impressive West German weightlifter of the 20th century.
He represented his country at 3 Summer Olympics (1972, 1976, 1984). He had to miss the 1980 Olympicsdue to the boycott of Moscow Olympics.
Milser won a gold Olympic medal in the 100kg weight class in Los Angeles. He is also a 2x World Champion (1978, 1984), European Champion (1979) and an author of 2 world records (both in the clean-and-jerk).
Rolf Milser's personal best results in total were:
90kg class – 382.5 (160+222.5), Varna (1979)
100kg class – 395 (175+220), Frankfurt (1981)