Golden Goal or It's Boston vs. St. Louis Stanley Cup Finals Again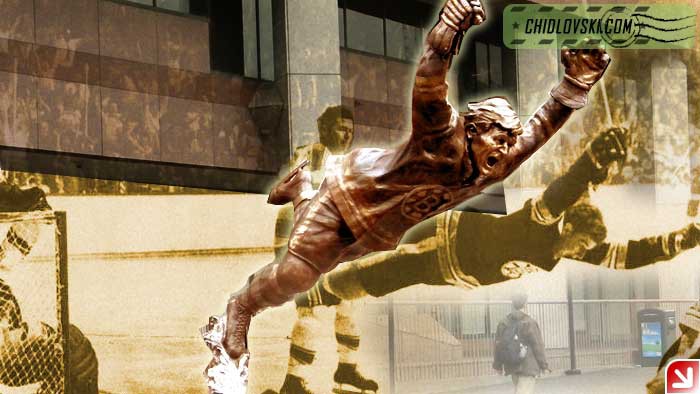 It was one of the most memorable goals in the history of the Game.
"The Flight", the golden goal by Legendary Bobby Orr who, on May 10, 1970, scored his overtime 1970 Stanley Cup Cup-winning goal in Game 4 of the finals between Boston Bruins and St. Louis Blues.
49 years afterwards, it's Bruins vs. St. Louis again. Players on the ice were not even born at the time Orr scored that goal.
The Bruins won the championship series opener by 4-2 last night. In 1970, they swept the St. Louis Blues in 4 games. By the look of the 2019 Game 1, it might be a much longer series.
In any way, we all hope to see more unforgettable moments to remember. Perhaps, a new golden goal or golden save.
Lets go Bruins!