Vasily Alexeev: World Record in Montreal (1975)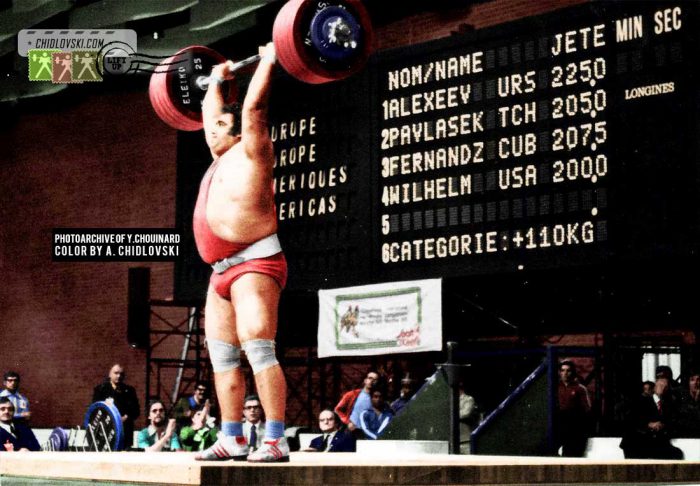 History in Color:
December 7, 1975, Montreal, Canada – Legendary Soviet super heavyweight Vasily Alexeev sets a new clean-and-jerk world record of 247.5kg at the 1975 CIM (Championnats International de Montréal) held prior to the 1976 Summer Olympic Games.
Vasily Alexeev set 80 world records in his remarkable career. The record in Montreal was the only world record of all sports contested at the CIM.