Peter Wenzel (GDR) Wins Big in Moscow, 1975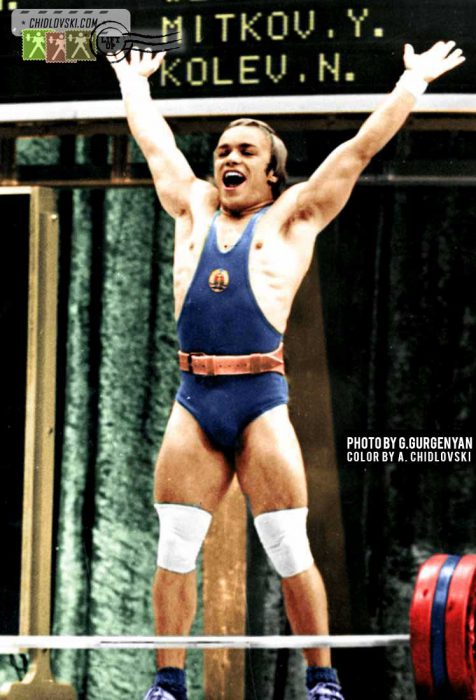 History in Color:
September 19, 1975, Moscow, Russia – Middleweight Peter Wenzel of East Germany celebrates a good lift in the 75kg weight class at the 1975 World Championships in Moscow.
By the end of that night in Moscow, Peter Wenzel won a gold medal with a 335kg (145+190) total. It was the first World title ever in total won by athletes from East Germany.
Peter Wenzel (born in 1952) was one of the most successful German athletes of the 20th century. He represented his country at the 1976 Summer Olympics in Montreal when he became a bronze medalist in the middleweight class.
Wenzel won medals at all World championships held from  1973 to 1979. He won 1 gold (1975), 2 silver (1973, 1977) and 4 bronze (1974, 1976, 1978, 1979) medals.
He also won 1 gold (1975), 3 silver (1974, 1976, 1977) and 1 bronze (1979) medals at the European Championships.
On the national level, Wenzel won 7 East German Championships in 1971, 1973-1979.