Unforgettable Khristo Plachkov of Bulgaria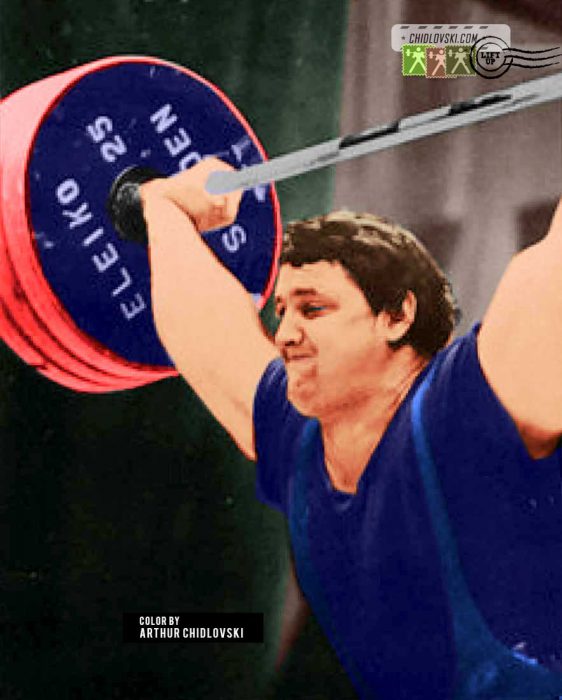 History in Color:
September 23, 1975, Moscow, Russia – Legendary Bulgarian super heavyweight Khristo Plachkov competes in the 110+kg weight class at the 1975 World Championships in Moscow.
Khristo Plachkov (1953-2009) of Bulgaria was truly a legend in the history of Olympic weightlifting. He was a milestone athlete as the  first athlete in the world who managed to snatch 200 kg. It happened on May 25, 1976 in Sofia. Khristo was only 23 and it was remarkable!
That night in Sofia, Khristo Plachkov set two world records – 200kg in snatch and 442.5kg (200+242.5) in total. It was 7.5kg above the world record of Vasily Alexeev, the "strongest man on the planet" at the time!
Overall, Plachkov set 8 world records his career – 6 in the snatch lift and 2 in total.