Louis Martin (Great Britain): Press Lift Training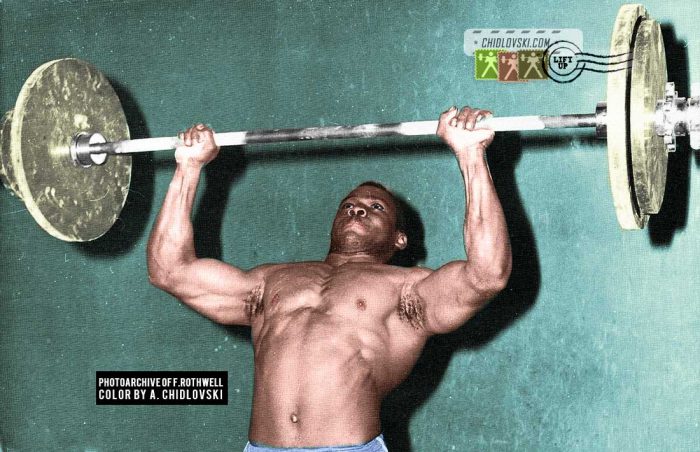 The best British athlete in the history of Olympic weightlifting, Louis Martin is working on his press lift in training.
Martin was a middle heavyweight and his best result in the press at the top level of international competitions was 160kg at the 1968 Summer Olympics in Mexico City.
Louis Martin (1936-2015) was a 3x Olympian. He represented Great Britain at the Summer Olympics in 1960, 1964 and 1968. He competed in the 90kg weight class at all three tournaments and won bronze in Rome 1960 and silver in Tokyo in 1964.
In his outstanding career, Martin won 4 World championships (1959, 1962, 1963, 1965), 4 European championships (1959, 1962, 1963, 1965), 3 Commonwealth Games (1962, 1966, 1970) and set 2 world records.