Group Snapshot with the Legends: Yury Vlasov and Humberto Selvetti (1963)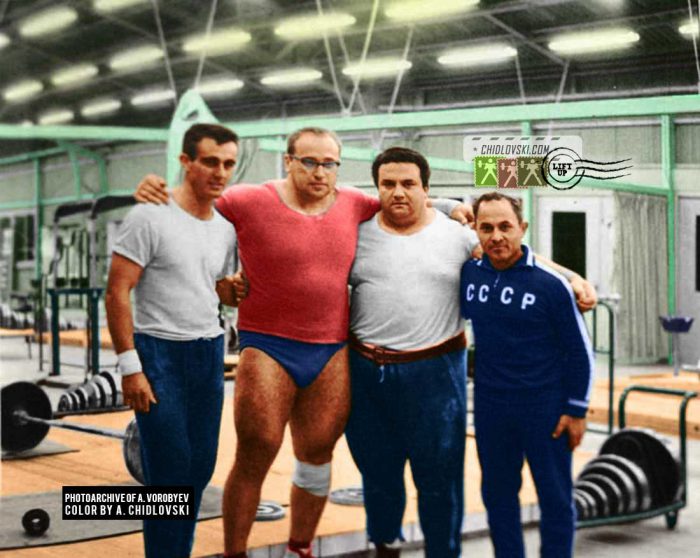 The History in Color series features a group shot with unforgettable champions from the past of Olympic weightlifting (left to right):
Lifter from Argentina, Yury Vlasov (USSR), Humberto Selvetti (Argentina), Suren Bogdasarov (USSR)
The black-and-white original of the photo came from the personal archive of Arkady Vorobyev who identified it as being taken in 1963. Perhaps, it is the training hall at the 1963 World Champions in Stockholm. Argentinian lifter on the left was introduced as a student Selvetti. Neither Olympic champion Yury Vlasov nor Olympic vice champion Humberto Selvetti don't need special intriductions for the fans of the Iron Game. Suren Bogdasarov was a coach of Yury Vlasov.