Bakir Farkhutdinov (USSR, Russia)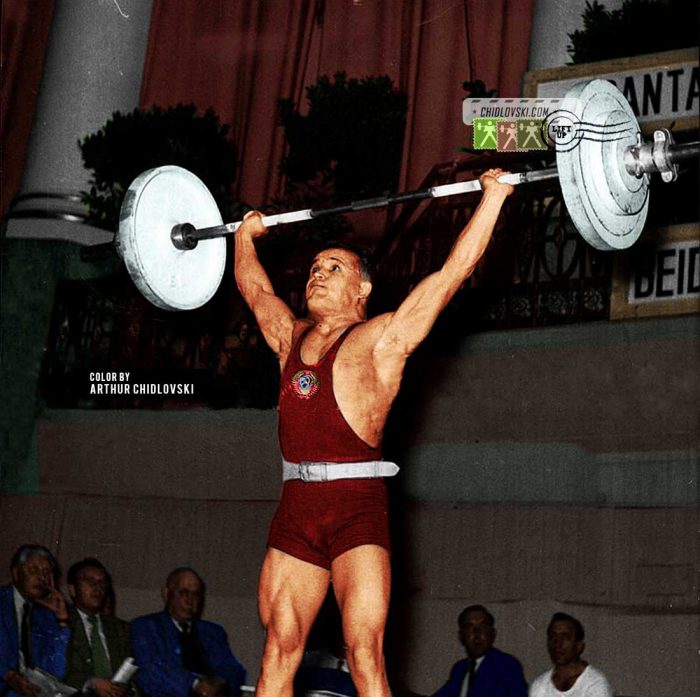 October 7, 1954, Vienna, Austria – Soviet bantamweight Bakir Farkhutdinov of Moscow, Russia wins the World title in the 56kg weight class at the 1954 World Championships in Vienna.
Bakir Farkhutdinov (1925-2008) was 29 when he won the World and European titles in Vienna. He also competed vs. Chuck Vinci in the second meet of the historical 1955 USSR vs. USA weightlifting series in Russia.
Bakir competed in the bantamweight class for the Dynamo Club of Moscow. He was a vice champion of the 1959 USSR Spartakiade in Moscow. At the USSR Championships, Bakir Farkhutdinov won 2 gold (1953, 1954), 2 silver (1952, 1959) and 1 bronze (1955) medals. He set 7 national records.