Happy Birthday to Robert Kabbas (Australia)!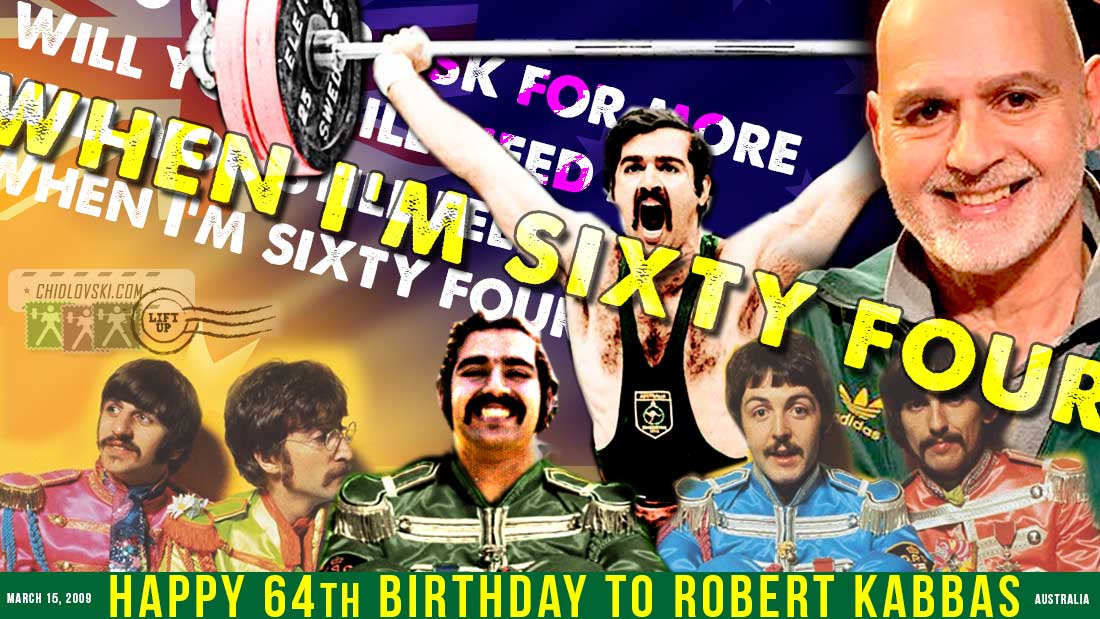 March 15, 2019 – One of the finest Olympic weightlifters of Australia, vice champion of Summer Olympics and the World, Robert Kabbas celebrates his 64th Birthday!
Robert Kabbas competed in three Olympic Games – in Montreal (1976), Moscow (1980) and Los Angeles (1984). He won medals at three Commonwealth Games –  in 1978 (Edmonton , Gold Medal), 1982 (Brisbane , Gold Medal) and 1986 (Edinburgh , Silver Medal). He served as the President of Australian Weightlifting Federation and remains active in coaching and running local weightlifting club in his hometown.
Robert is a big friend of the Lift Up project. He is an unmatched source of historic artifacts and fascinating stories from the glorious past and present of this sport.
Happy Birthday, Robert!
And thank you for the finest lifting through your career and for all your  support of the Lift Up!