David Rigert (USSR, Russia): 1981 Friendship Cup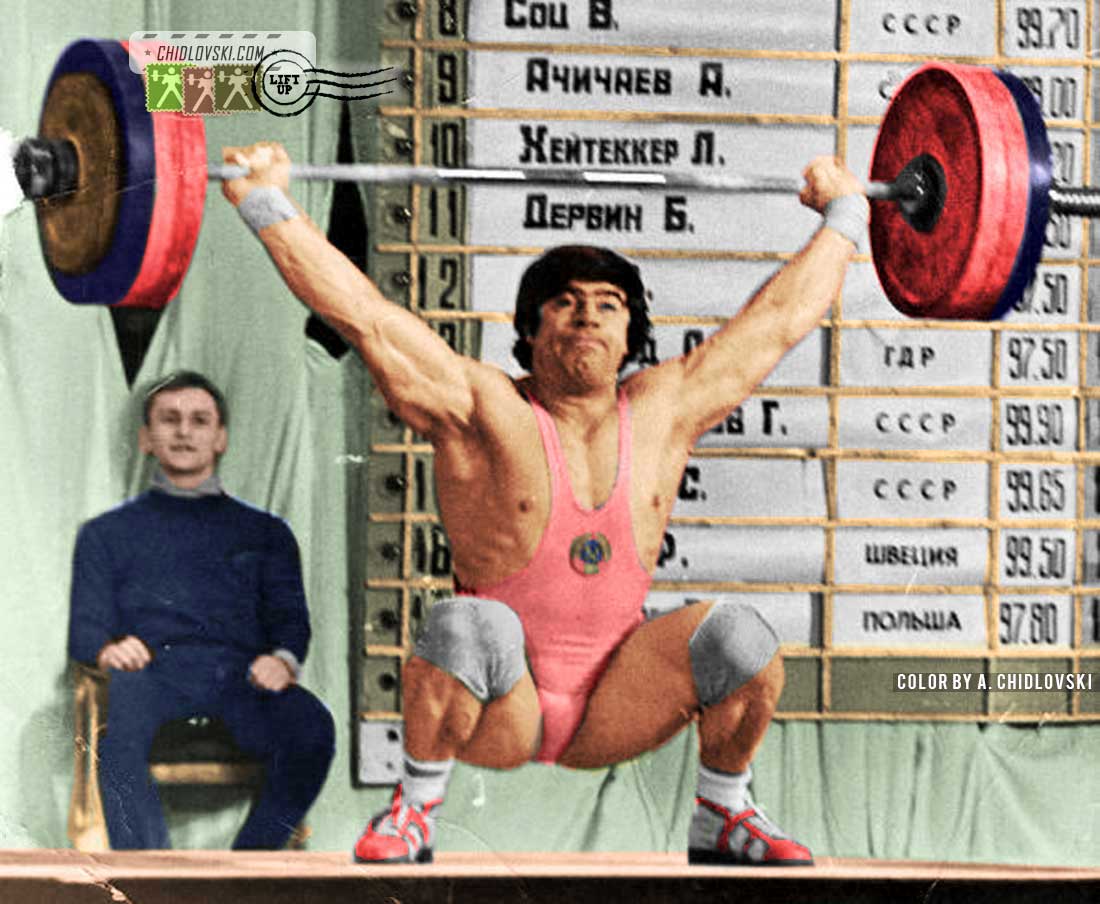 History in Color:
March 21, 1981, Lvov, Ukraine – Legendary David Rigert of Taganrog, Russia competes in the 100kg weight class and snatches the world record (185kg) in his first attempt at the 1981 Friendship Cup in Lvov.
A couple of weeks before the tournament in Lvov, David Rigert turned 34.
This was one of the last competitions and the last world record in the long and impressive career of the Legend.