Vladimir Marchuk (USSR, Russia): 260kg!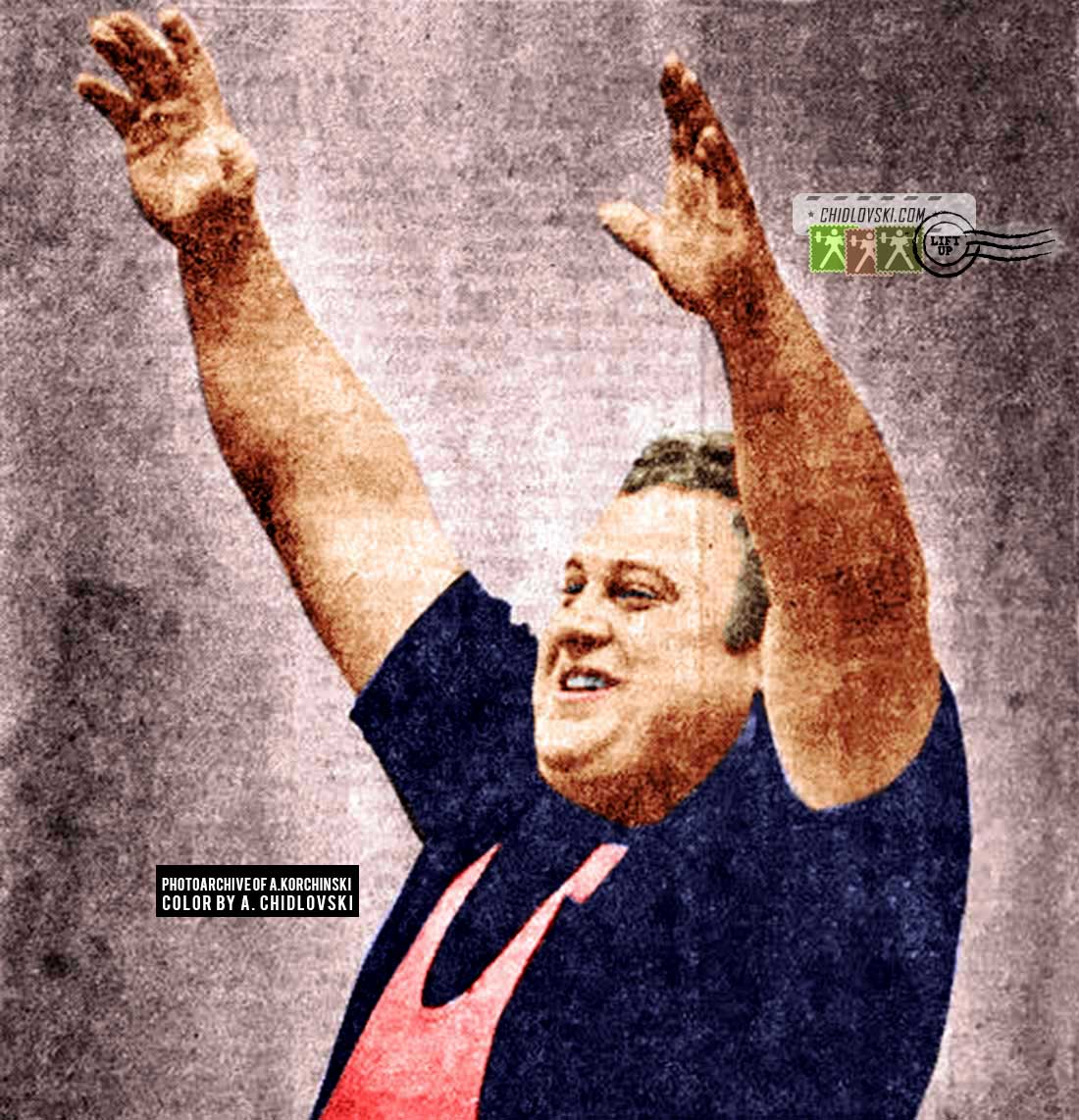 History in Color:
December 19, 1982, Moscow, Russia – 28-year old Moscow super heavyweight Vladimir Marchuk of the Burevestnik Club celebrates after setting the new clean-and-jerk record (260kg) in the 110+kg weight class at the 1982 USSR Cup held at the Izmaylovo Weightlifting Arena in Moscow.
Vladimir Marchuk became the first man in the world to reach the 260kg milestone result in the world. He won the 1982 USSR Cup with a 450kg total and a gold medal in the clean-and-jerk.
The History in Color photo is based on the black-and-white clipping from the Soviet Sports Daily (collection of Alexander Korchinsky.)