Khadr El Touni (Egypt) Wins His 3rd World Title in Paris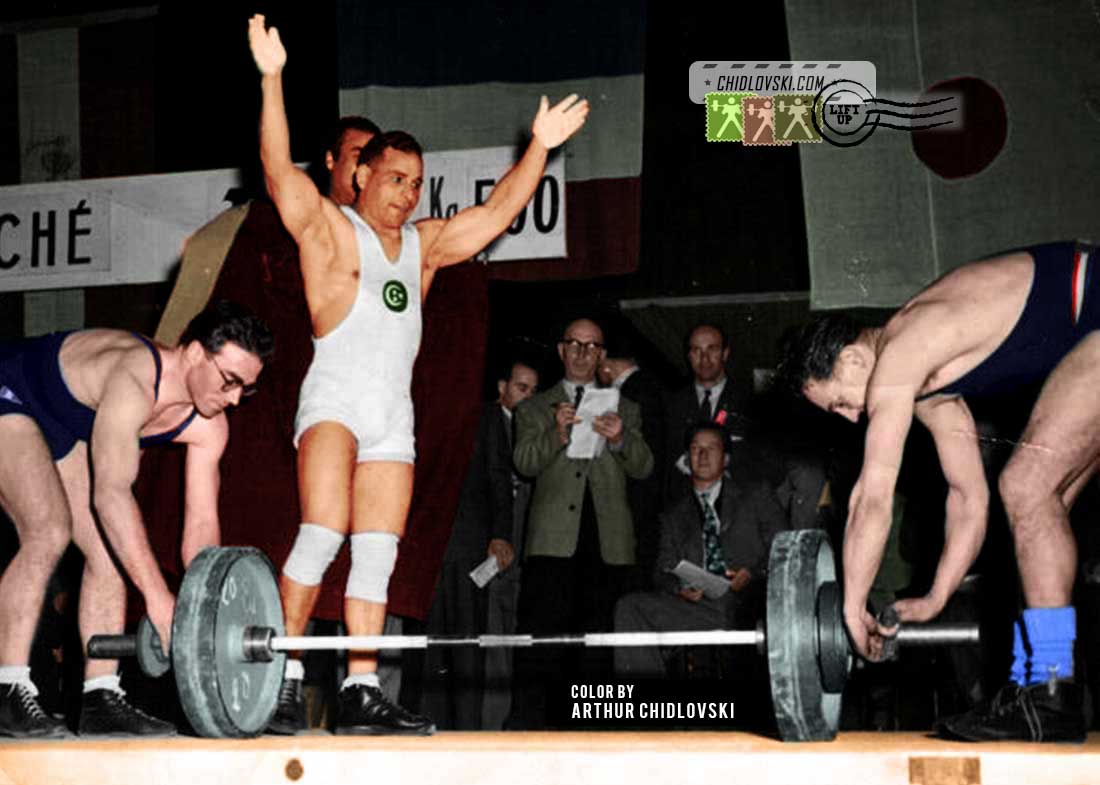 History in Color:
October 14, 1950 – Legendary Khadr El Touni of Team Egypt wins wins his 3rd World title in the the middleweight class at the 1950 World Championship in Paris, France.
Khadr Sayed El Touni (1915-1956) was one of the best weightlifters in the world and the most decorated Egyptian Olympic weightlifter of the 20th century. By many accounts, he is considered one of all-time greatest athletes from Egypt.
He competed at three Summer Olympics (1936, 1948, 1952) and became an Olympic champion in 1936 in Berlin and placed 4th in 1948 and 6th in 1952. El Touni was a 3x World champion (1946, 1949, 1950) and won a bronze medal at the 1951 World Championships in Milan. He set 18 world records.