Jaroslav Skobla (Czechoslovakia) in Amsterdam, 1928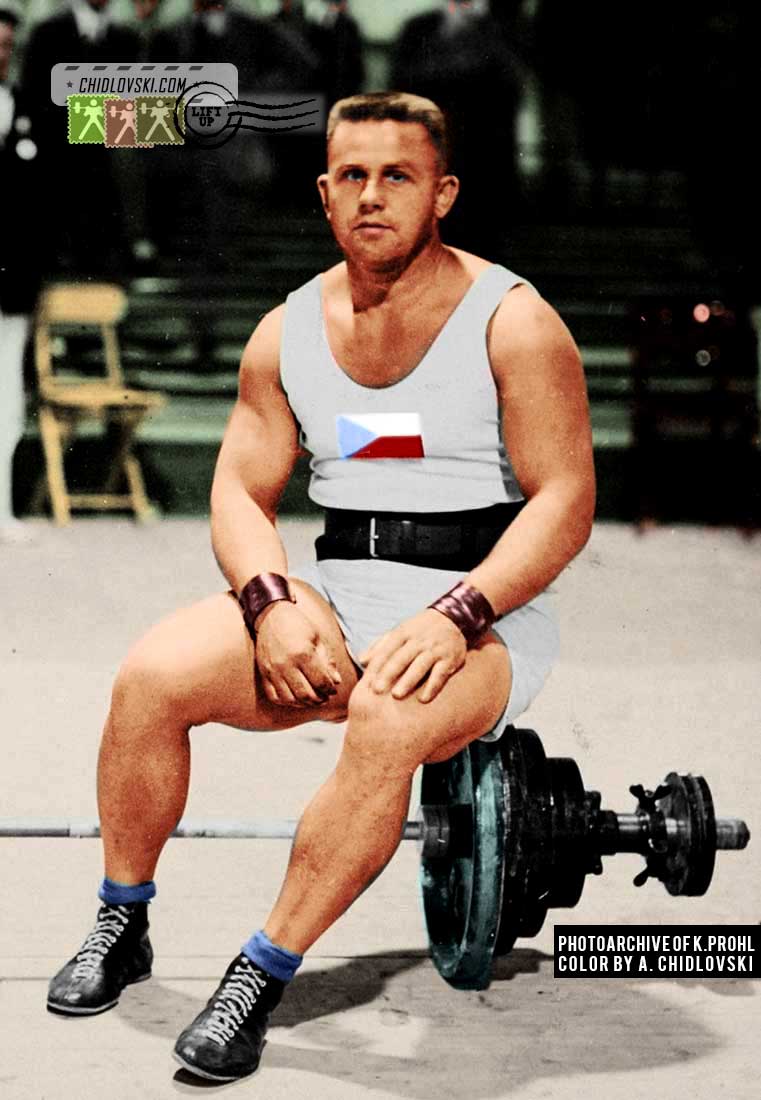 History in Color:
July 29, 1928, Amsterdam, Netherlands – Legendary Czech heavyweight Jaroslav Skobla after winning a bronze medal in the 82.5kg weightclass at the 1928 Summer Olympics in Amsterdam.
Jaroslav Skobla (1899-1959) was a magnificent Czech athlete of the early pre-World War 2 decades in the history of Olympic weightlifting.
He competed in the weightlifting program of three Olympics (1924, 1928, 1932). Skobla won the gold medal in Los Angeles in 1932, bronze medal in Amsterdam in 1928 and was the 8th at his first Olympics in Paris in 1924.
Jaroslav Skobla was also a World champion (1923) and European bronze medalist (1929). He won his country national titles in 1923, 1924, 1925, 1927, 1928.
His son, Jiri Skobla was also an outstanding athlete and an Olympian who won a bronze medal at the 1956 Summer Olympics in Melbourne (shot put).