Pavel Khek (Czechoslovakia)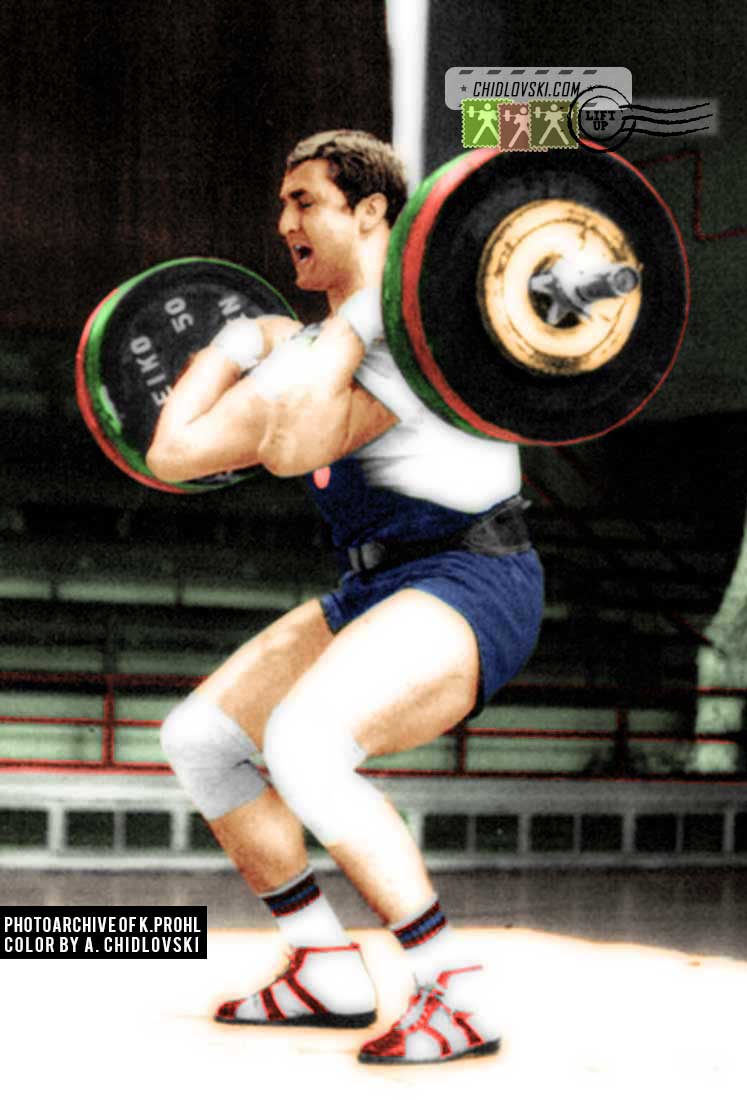 History in Color:
The cover photo features one of the best Czech heavyweights of the early 1980s, Pavel Khek performing a clean-and-jerk lift at the earlier stage of his career.
Pavel Khek (born in 1958) was an Olympian who competed for Team Czechoslovakia at the 1980 Summer Olympics in Moscow.
As a junior lifter, Pavel Khek showed all the signs of a big promise. He won the 4th place at the junior World and European Championships in 1976 and 1978 and set junior world records in snatch (170kg in 1976). Pavel won a Czech national title in 1982 and competed for the national team from 1976 to 1983. He had a solid Top 5 super heavyweight placing at World Championships in 1982 (4) and in 1983 (5).
His personal best results were 422.5kg total, 197.5kg snatch and 225kg cj in 1983.