Amir Azizov (USSR, Ukraine)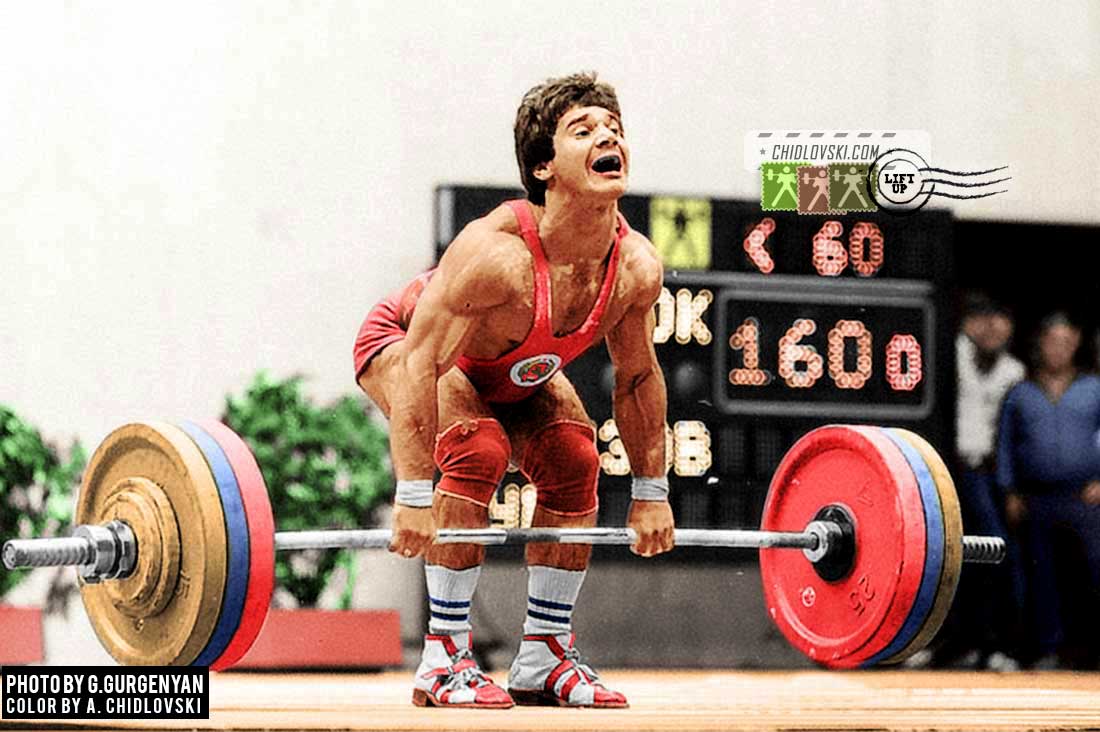 July 24, 1983, Moscow, Russia – 21-year old featherweight Amir Azizov of Lvov, Ukraine clean-and-jerks 160kg in the 60kg class at the 1983 USSR Spartakiade and 1983 USSR Championships in the Izmailovo Weightlifting Hall in Moscow.
Amir Azizov (born in 1962) was one of the best Soviet featherweight athletes in the 1980s. He was a world record holder in the snatch (138.5kg set in Minsk in 1984).
His personal best total was 305kg (137.5+167.5) reached in Lvov on March 3, 1987. This was one of the best totals in the 60kg class and it brings Amir Azizov to the Top 10 Best Featherweights of the 20th century.
On the national level, Azizov was a 2x winner of the USSR Cup (1987, 1989), 3x USSR champion in snatch (1984, 1987, 1989) and 2x USSR champion in cj (1987, 1989). He was a USSR vice champion in 1988 and 1990 and a bronze medalist in 1987.