Kamal Mahgoub (Egypt): Helsinki, 1952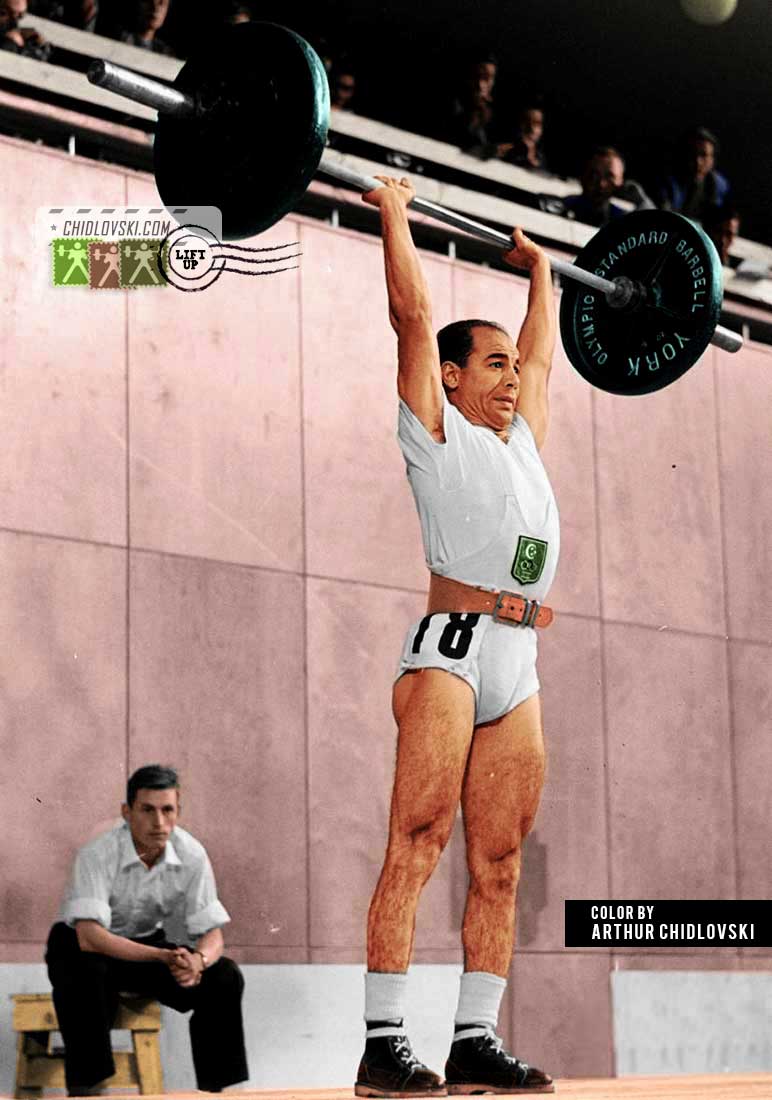 History in Color:
July 12, 1952, Helsinki, Finland – 27-year old bantamweight Kamal Mahgoub of Team Egypt competes in the 56kg weight class at the 1952 Summer Olympics in Helsinki.
Kamal Mahgoub was a part of legendary Egyptian weightlifting team of the 1940s and 1950s. He competed in the bantamweight and won 2 silver (1949, 1953) and 2 bronze (1950, 1951) medals at the World Championships.
He authored 3 world records in his career. All three were set in a snatch lift.