Atanas Shopov (Bulgaria): Munich, 1972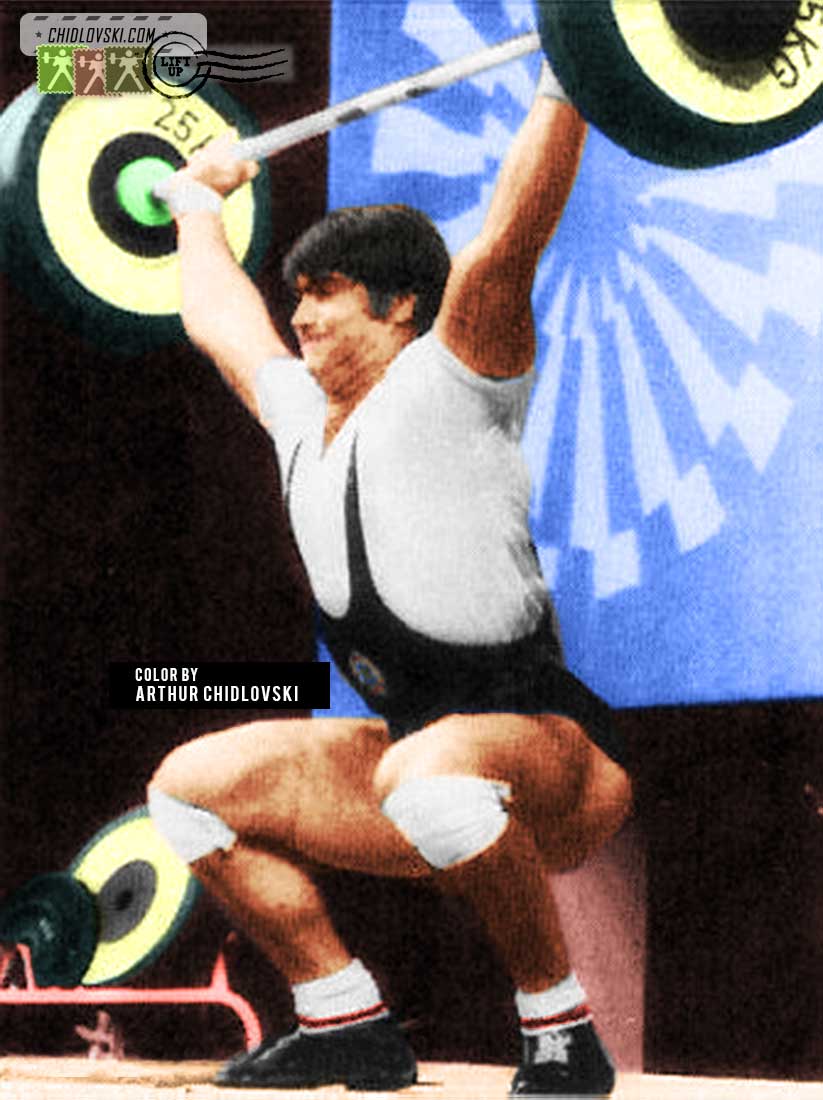 September 3, 1972, Munich, Germany – 20-year old middle heavyweight Atanas Shopov of Pazardzhik, Bulgaria performs a snatch lift on his way to a silver Olympic medal in the 90kg class at the 1972 Summer Olympics in Munich.
Atanas Shopov (b. 1951) was a member of the first Bulgarian teams assembled by legendary coach Ivan Abadzhiev.
Shopov represented his country at two Summer Olympics. While competing in the 90kg weight class, he won a silver medal in Munich (1972) and a bronze medal in Montreal (1976).
At the World championships he also had a silver (1972) and a bronze (1976) medals. Shopov won a silver (1972) and bronze medals (1971, 1973). He was a champion of Bulgaria in 1970 and vice-champion in 1972, 1973 and 1975.
Atanas Shopov's personal best was 375kg (165+210) total in the 90kg class reached on May, 25, 1976 in Sofia, Bulgaria.