Featherweight Giants: Isaac Berger (USA) and Rafael Chimishkyan (USSR, Georgia)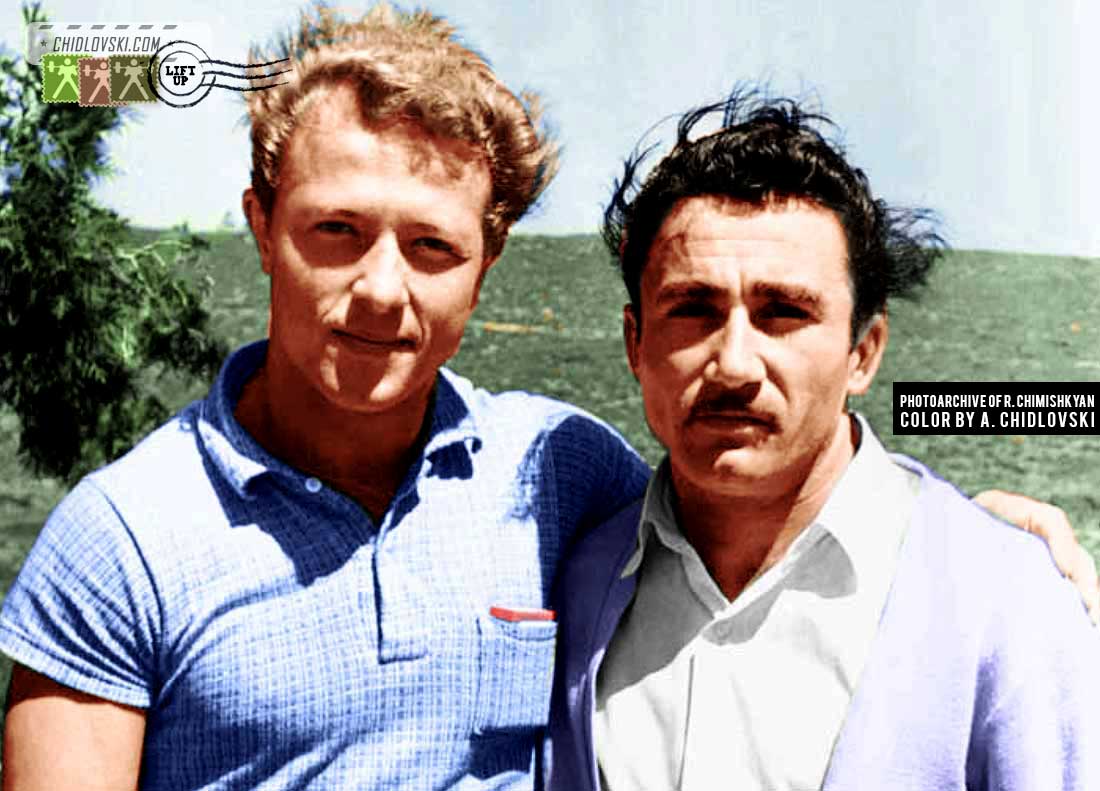 Tbilisi, Georgia, 1961 – Legendary featherweights, Olympic champions Isaac Berger of New York, NY, USA and Rafael Chimishkyan of Tbilisi, Georgia, USSR.
Isaac Berger celebrates his 82nd birthday today (Happy Birthday, Champ!) and Rafael Chimishkyan turned 89 in March. There are plenty of medals, records and awards between these champions.
Chimishkyan was the king of the featherweight class in the early 1950s. He won the Summer Olympics in 1952 in Helsinki. He set  11 world records, won 2 world and 5 European titles. Berger was on the top of the Iron game in the late 1950s – mid 1960s with Olympic gold in 1956 and 2 silvers in 1960 and 1964, 2 world titles and 6 world records.
Two Olympic champions. Two World Champions. Two world record holders.
Two giants of the featherweight class in Olympic weightlifting.