Karoly Bakos (Hungary): 1st World Record at 19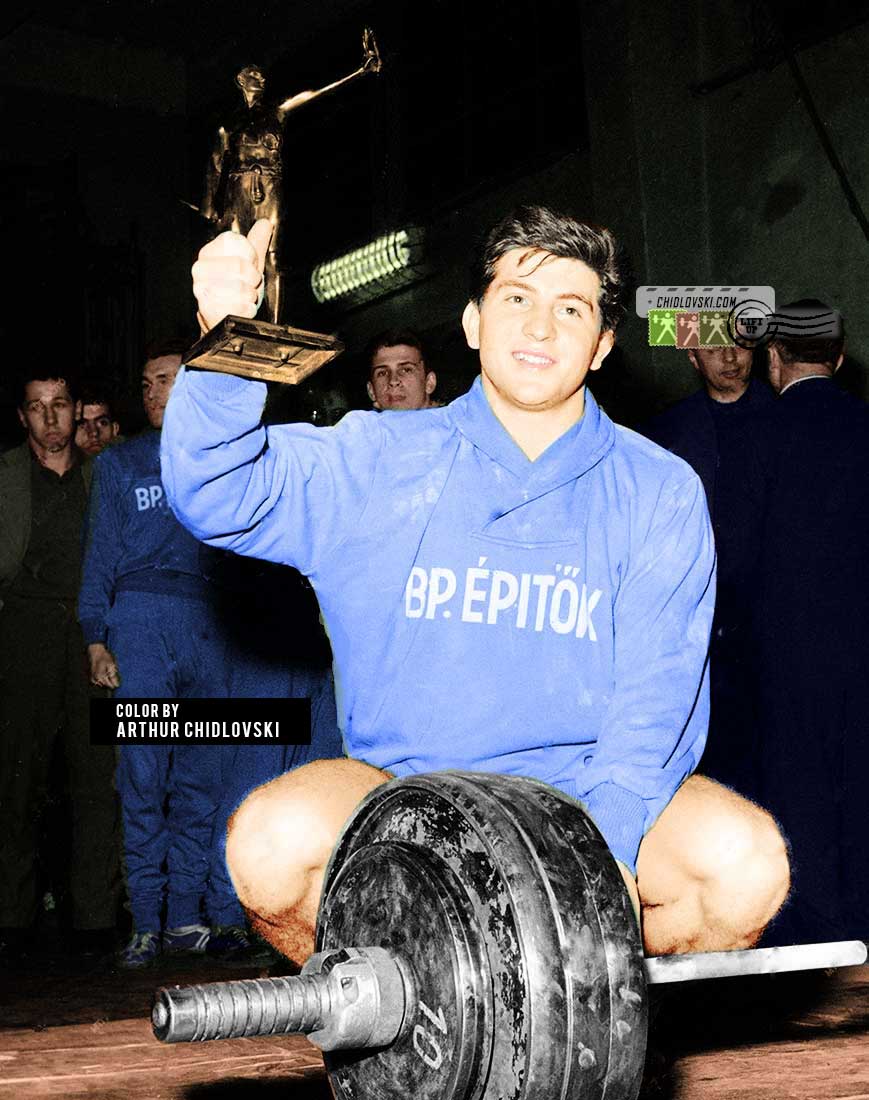 History in Color:
February 28, 1963, Budapest, Hungary – 19-year student and junior middleweight Karoly Bakos of Budapest, Hungary sets a new junior world record (120.5kg snatch) in the 75kg class.
This was the first world record set by Hungarian athletes in 1963 and, of course, the first one for Karoly Bakos.
In a couple of days, on March 2, 1963, Karoly celebrated his 20th birthday.
In the following years, Karoly Bakos developed into a lead Hungarian Olympic weightlifter. He won 6 national titles (1963, 1966, 1967, 1969, 1970, 1971), represented Hungary at the 1968 Summer Olympics (bronze medal), won numerous medals and titles at the top international tournaments.
But at the moment of the original black-and-white was made in 1962, he is still a promising junior who just broke his 1st world record.