Athletes and Coaches: Israel and Vartan Militosyan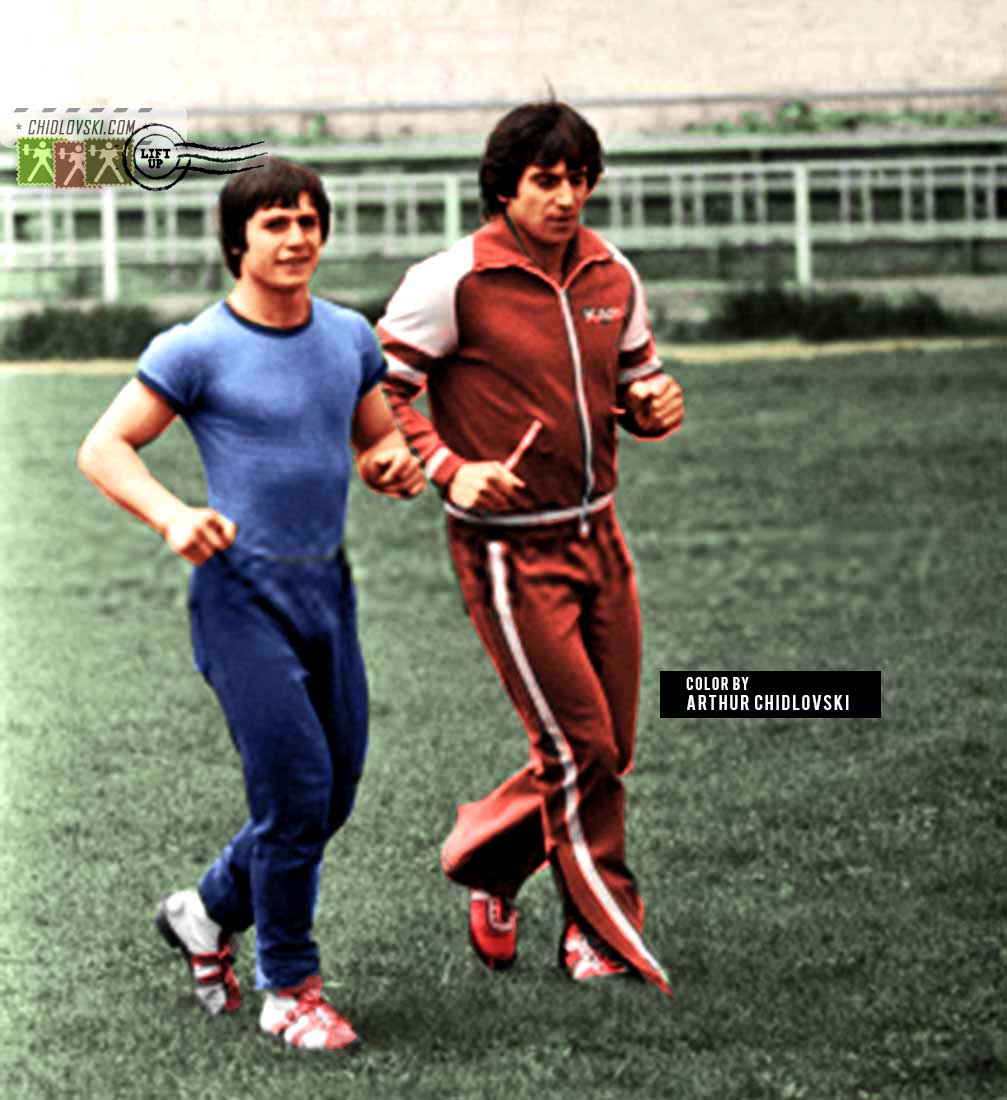 History in Color:
December 1984, Yerevan, Armenia – 16-year old winner of the 1984 USSR Cup in the featherweight, Israel Militosyan and his uncle and coach, Olympic vice champion Vartan Militosyan are jogging on the soccer stadium in Yerevan, Armenia.
---
Israel Militosyan (b. 1968) of Gyumri (Leninakan), Armenia is a 3x Olympian (1988, 1992, 1996), Olympic, World and European champion, 2x USSR national champion, USSR Spartakiade champion and author of 3 world records.
He is a historical figure on the timeline of the Soviet Olympic weightlifting. On September 18, 1989 in Athens, Greece, Israel Militosyan snatched 160kg and set a world record in the 67.5 weight class. It was the last world record set by the athletes of the USSR.
His uncle and coach, Vartan Militosyan (1950-2015) won a silver medal in the 75kg class at the 1976 Summer Olympics in Montreal. He was a 2x World vice champion, 2x European Champion, USSR Cup Winner and USSR Championships medalist in the middleweight. He authored 4 world records in the 1970s.