Paul Anderson: Circus Act in Leningrad (1955)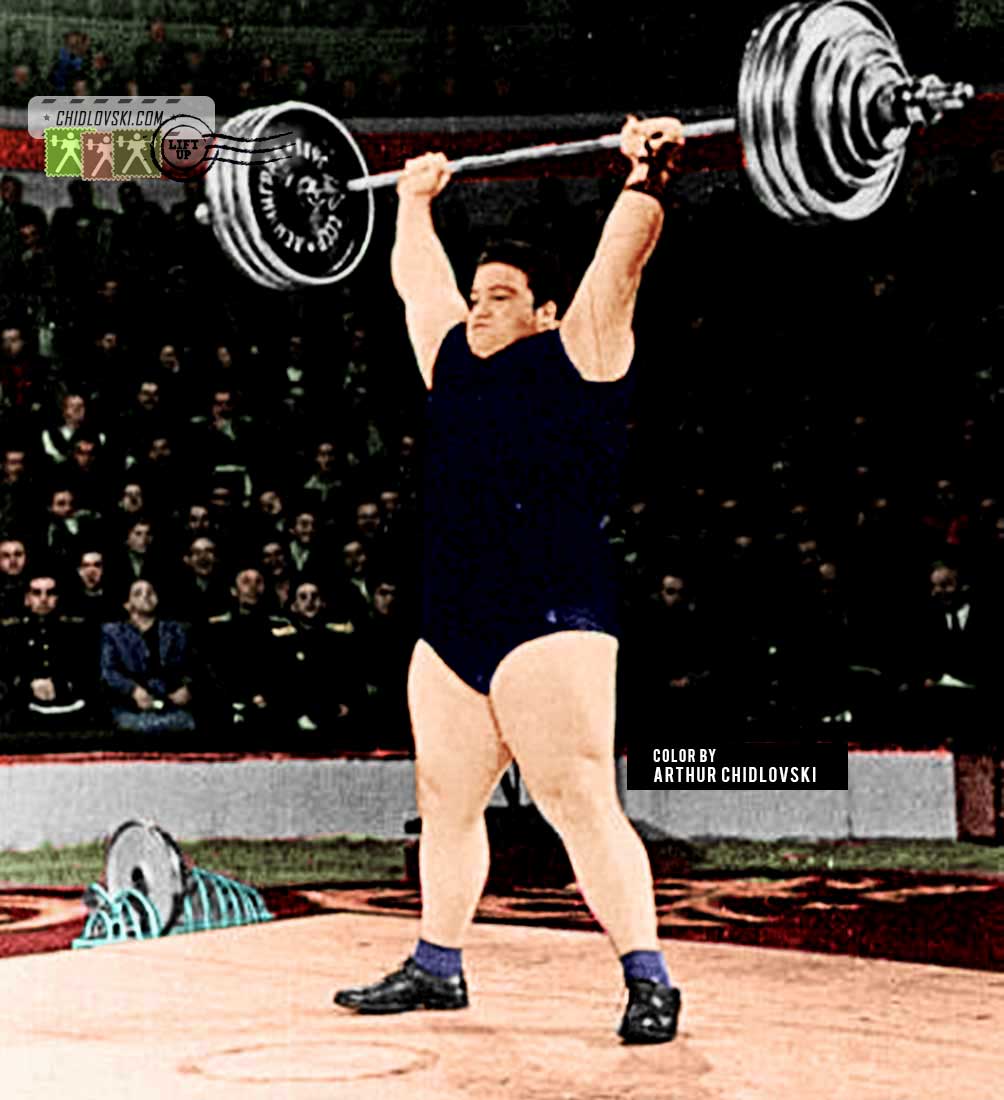 History in Color
June 18, 1955, Leningrad, Russia – Paul Anderson of Team USA competes in the 90+kg class in the second match of the historical USA vs. USSR Olympic weightlifting meet held in the Leningrad Circus Arena.
In the first match, Anderson outlifted Alexey Medvedev of the USSR by 65kg in total. In Leningrad, Medvedev was replaced with Yevgeny Novikov of Belarus, USSR and Anderson won again. This time by 62.5kg.
It was the first ever visit of the American sports teams to Russia during the Cold War time. Thousands of Russian spectators were following Paul Anderson in Moscow to get a glimpse of the Miracle of Nature, the strongest men they've ever seen!