Hungarian Legends: Imre Foldi and Gyozo Veres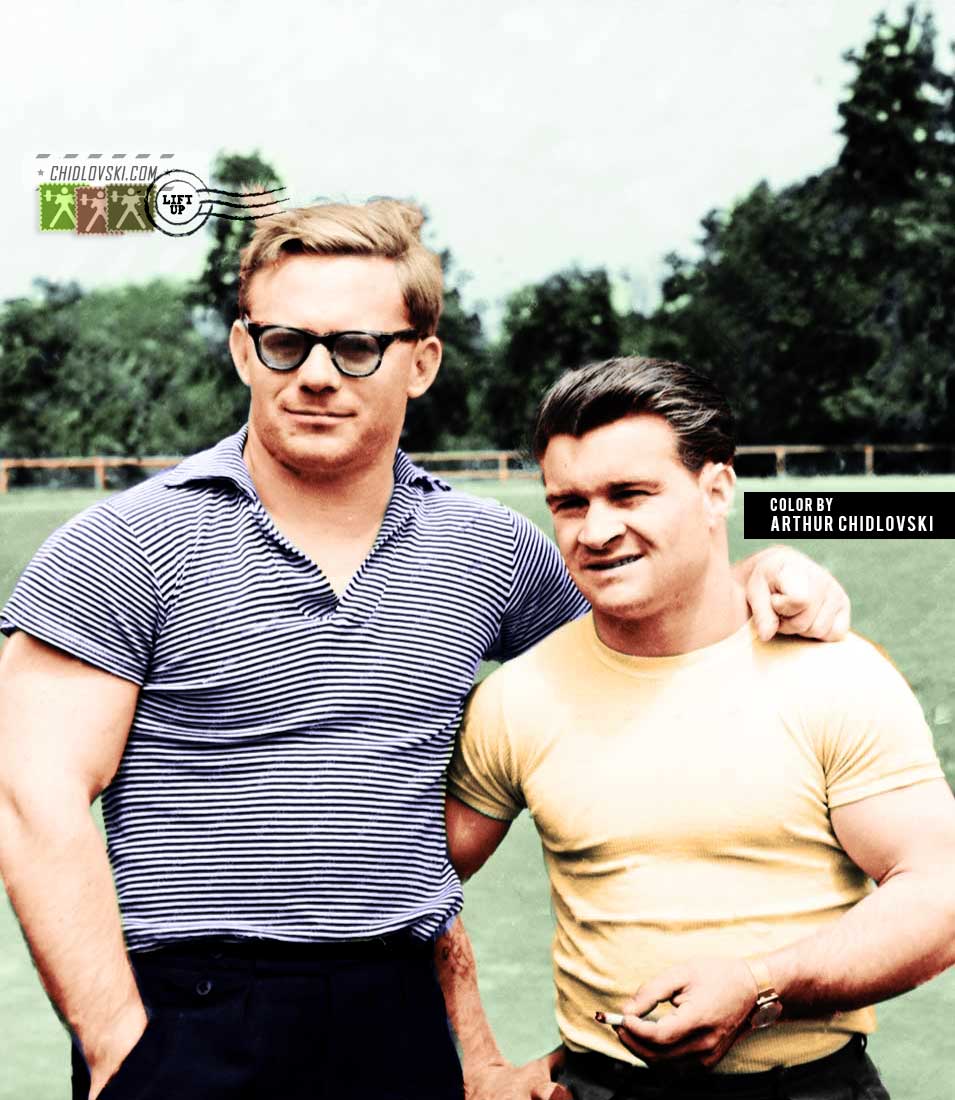 July 19, 1962, Budapest, Hungary – Legends of Hungarian and World weightlifting, Gyozo Veres and Imre Foldi in the training camp in Budapest.
Both Veres and Foldi were true legends of Olympic weightlifting. Both were milestone athletes in Hungary.
Gyozo Veres (1936-2011) was the 1st Hungarian World champion in Olympic weightlifting (1962) and the 1st Olympic medalist (1960). He competed at 3 Summer Olympics (1960, 1964, 1968) and won bronze medals in middleweight in Rome (1960) and in light heavyweight Tokyo (1964).
As a light heavyweight, Veres won the World and European titles in 1962 and 1963. He also brought home 2 silver and 1 bronze medals from the World championships and 3 silver and 1 bronze medals from the European championships'
In his career, Gyozo Veres set 16 world records – 6 in press, 5 in clean-and-jerk and 5 in total.
Imre Foldi (1938-2017) was the first Hungarian weightlifter to win the gold at the Summer Olympics (1972).
Despite of a physical disability, Imre Foldi competed at 5 Summer Olympics – in 1960, 1964, 1968, 1972 and 1976. He brought home medal from three of them. He won gold medal in Munich and silver medals in Tokyo and Montreal.
Imre was a 13-times champion of Hungary. At 13 World championships that Foldi competed in he won 16 gold, 16 silver and 7 bronze medals.
Imre Foldi set 21 world records – 15 in the press and 6 in the total.
The Lift Up: History in Color series continues…