Remembering Yurik Vardanyan: World Records in 1981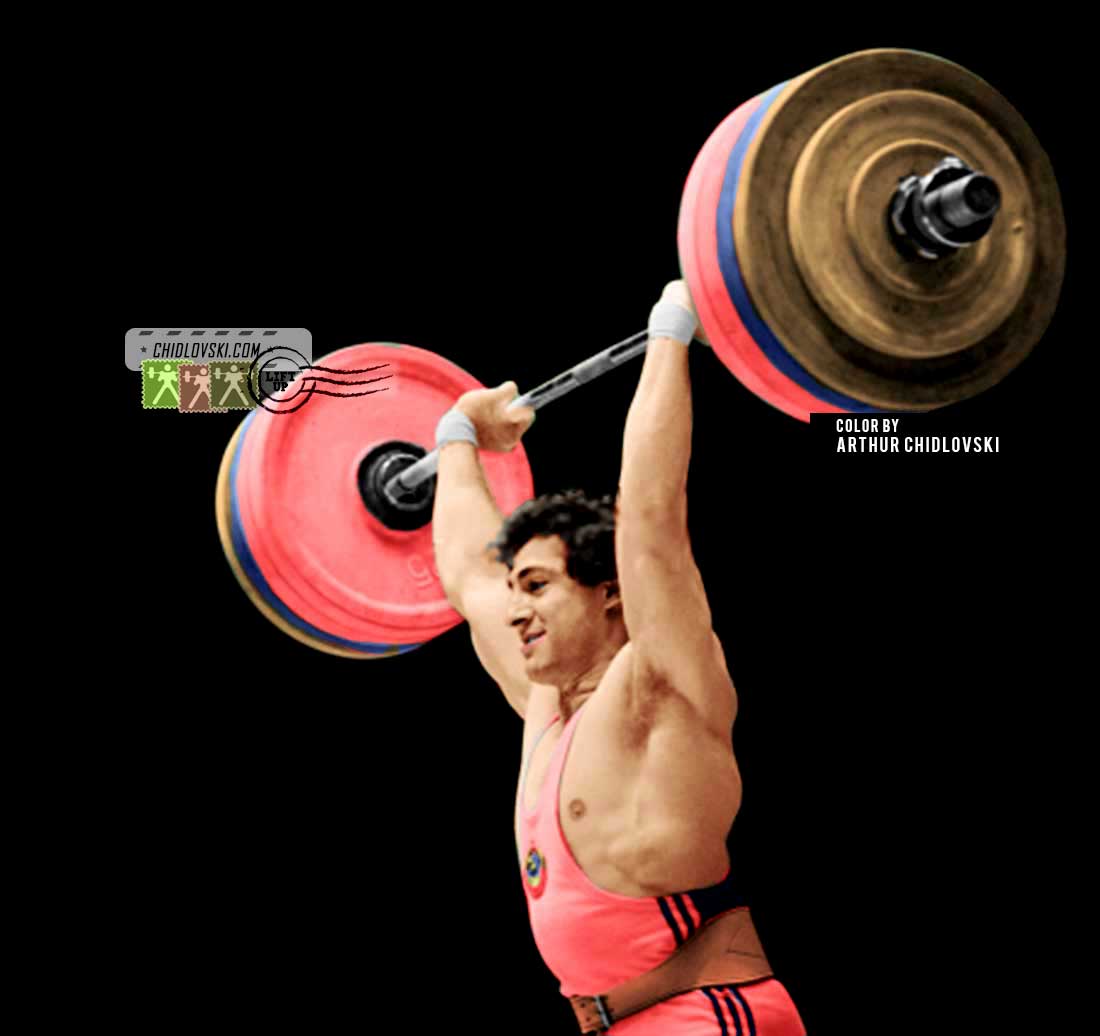 We continue publishing selected Lift Up and History in Color series materials as a dedication and tribute to the legend of Yurik Vardanyan (06.13.1956 – 11.01.2018)

---
May 15, 1981, Novosibirsk, Russia – Yurik Vardanyan of Leninakan, Armenia competes in the 90kg weight class at the 1981 USSR Championship in Novosibirsk.
Vardanyan managed to win the national title and set three world records that night – 182.5kg (snatch), 224kg (cj) and 402.5kg (total).
Vardanyan moved up on his bodyweight and competed in the new for him middle heavyweight class. He happened to outlift the rising star of the Soviet weightlifting, 18-year old Yury Zakharevich of Dimitrovgrad and Gennady Bessonov of Shakhty.
---
History in Color: Yurik Vardanyan (1956-2018)