Big in Japan: Soviet Weightlifting Champs and a Japanese Officer in Tokyo (1964)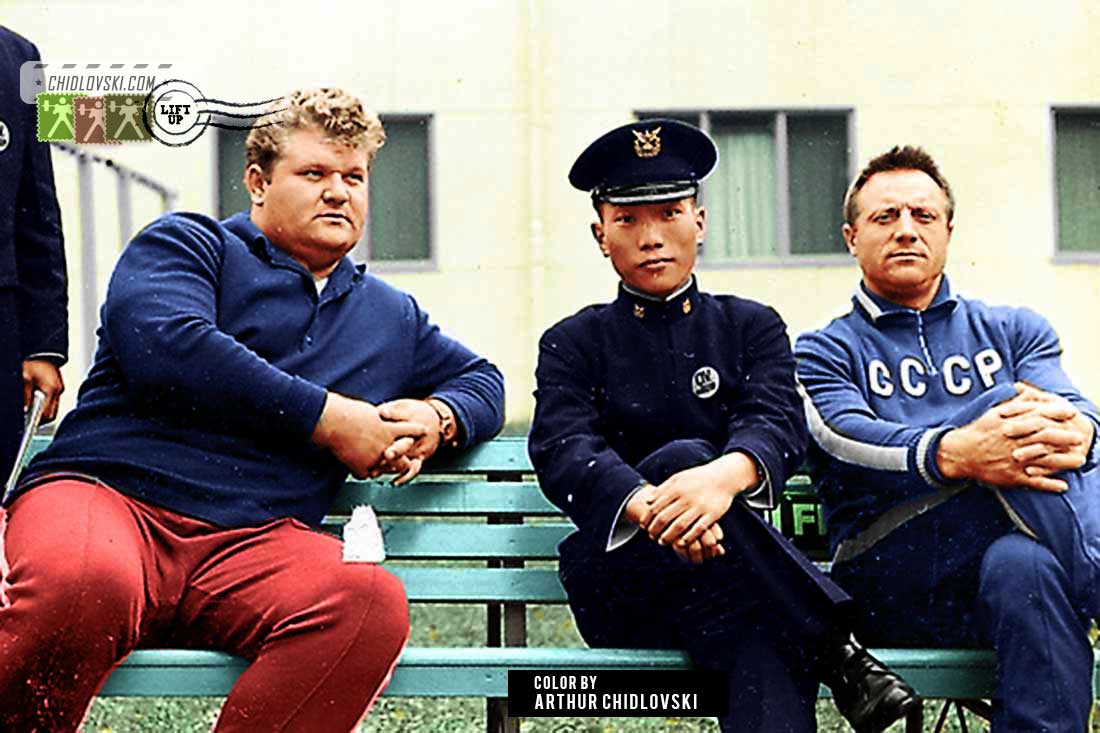 History in Color:
October 1964, Tokyo, Japan – Soviet weightlifters Leonid Zhabotinsky of Zaporozhye, Ukraine and Rudolf Plukfelder of Shakhty, Russia are enjoying a photo shoot with a JASDF Officer  in the Olympic village in Tokyo in 1964.
Both Zhabotinsky and  Plukfelder became Olympic champions at the 1964 Summer Olympics in Tokyo.
Leonid Zhabotinsky won his gold medal in the 90+kg class with an Olympic record in total (572.5kg=187.5+167.5+217.5) and a world record in clean-and-jerk (217.5kg). Rudolf Plukfelder became an Olympic champion in the light heavyweight class with an Olympic record in total (475kg=150+142.5+182.5).
As for the Japanese officer, he got a memory photo and a fun conversation with two legendary Olympic weightlifters.