American Olympians in Helsinki: Young, Strong and Beautiful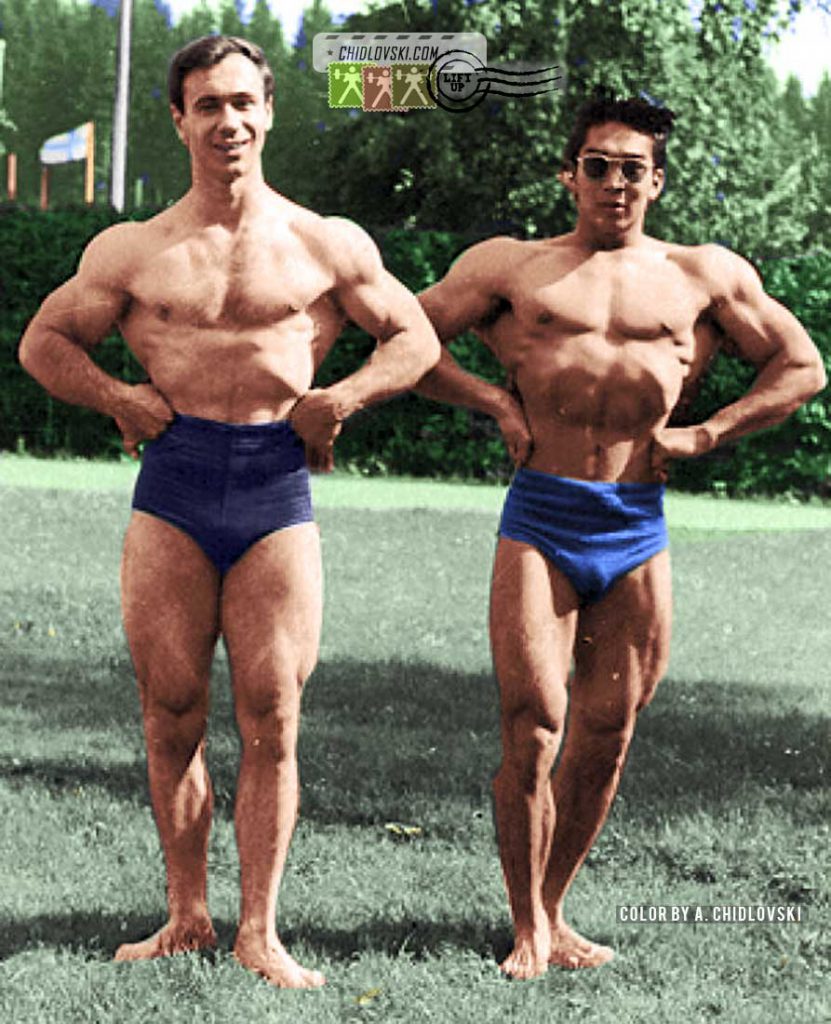 History in Color:
July 1952, Helsinki, Finland – Members of Olympic Team USA Weightlifting, 23-year old middleweight Peter George and 22-year old lightweightTommy Kono are performing some fun on-camera bodybuilding posing before the beginning of the weightlifting tournament at the 1952 Summer Olympics in Helsinki.
Both of young athletes won gold medals in Helsinki. Tommy Kono won an Olympic title in the 67.5kg class with a 362.5kg total and Peter George in the 75kg class with a 400kg total.