Yoshinobu Miyake (Japan)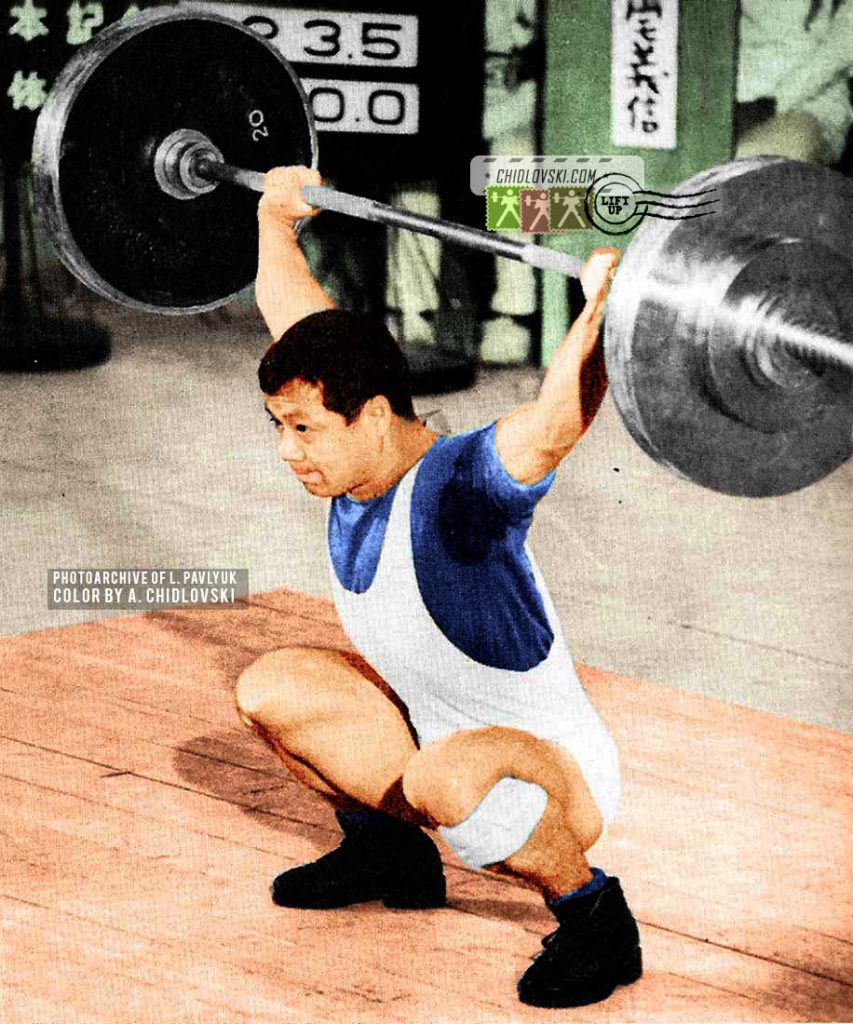 The History in Color presents legendary Japanese Olympic weightlifter Yoshinobu Miyake performing snatch lift in one of the local meets in Japan.
Yoshinobu Miyake (b. 1939) was one of the best and most memorable athletes in the world of the 1960s. During his sports career, he dominated the featherweight class.
Standing just 5 feet tall, Miyake was a lieutenant in National Self-Defense Force in Japan. The legend says that his parents had to sell pigs from their farm to finance his first trip to the Olympics. Altogether, Miyake competed at four Olympics in 1960, 1964, 1968 and 1972 winning two gold and one silver medals. He set 23 world records during his career as an athlete.
Besides numerous world titles and records, Miyake became known for his signature "Frog Style" lifting techique when the athlete keeps his heels together with knees spreaded outward to about 60 degrees with a wide grip on the bar, resembling a frog upon the lift. The style became known as "Miyake Pull" immortalizing the name of its author very much like the name Dick Fosbury in high jump.
After retiring from active weightlifting, Miyake became Japanese national weightlifting coach. His brother, Yoshiyuki Miyake, also a weightlifter, won the bronze medal in the 1968 Olympic 60 kg class and won world championships in 1969 and 1971. And, of course, 4x Olympian, Olympic medalist Hiromi Miyake of Team Japan is his niece.